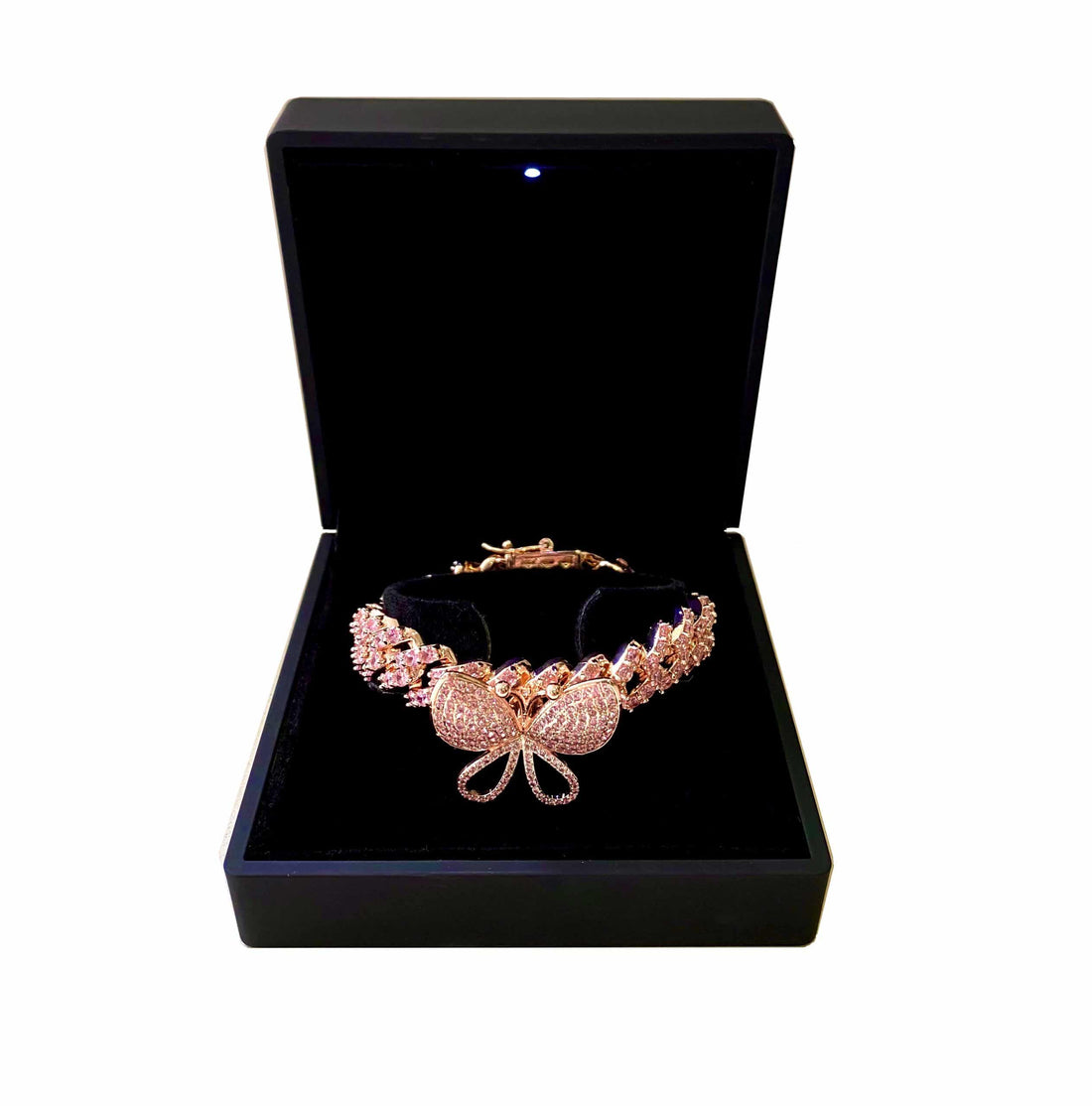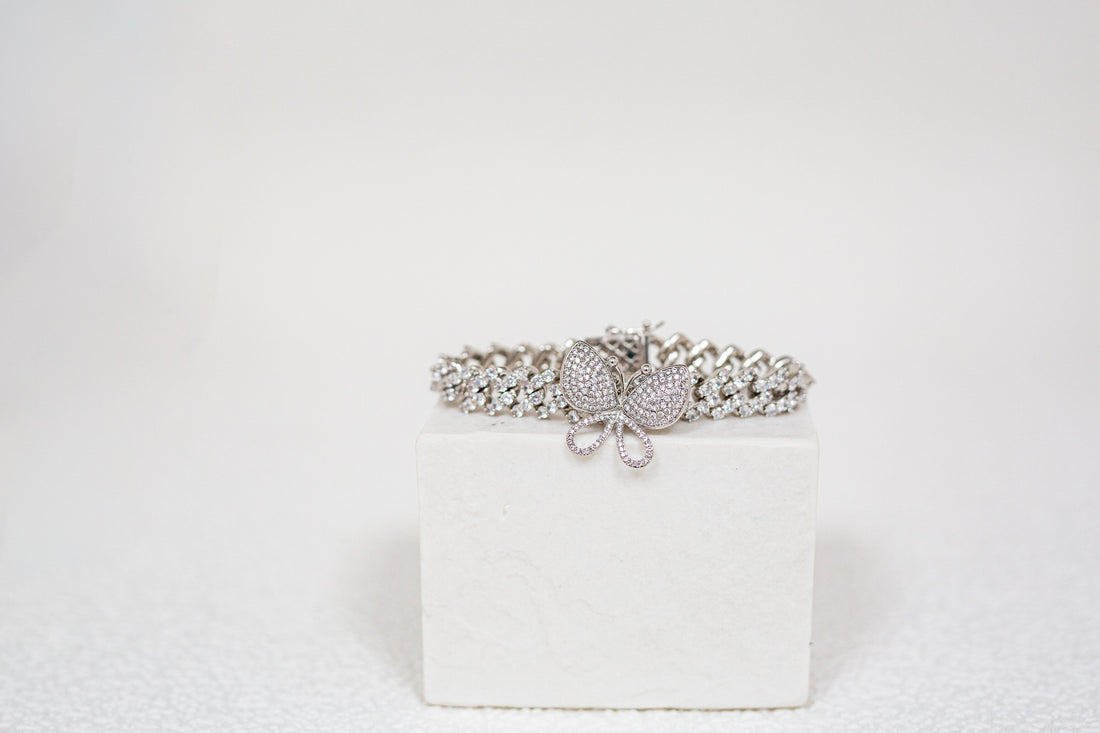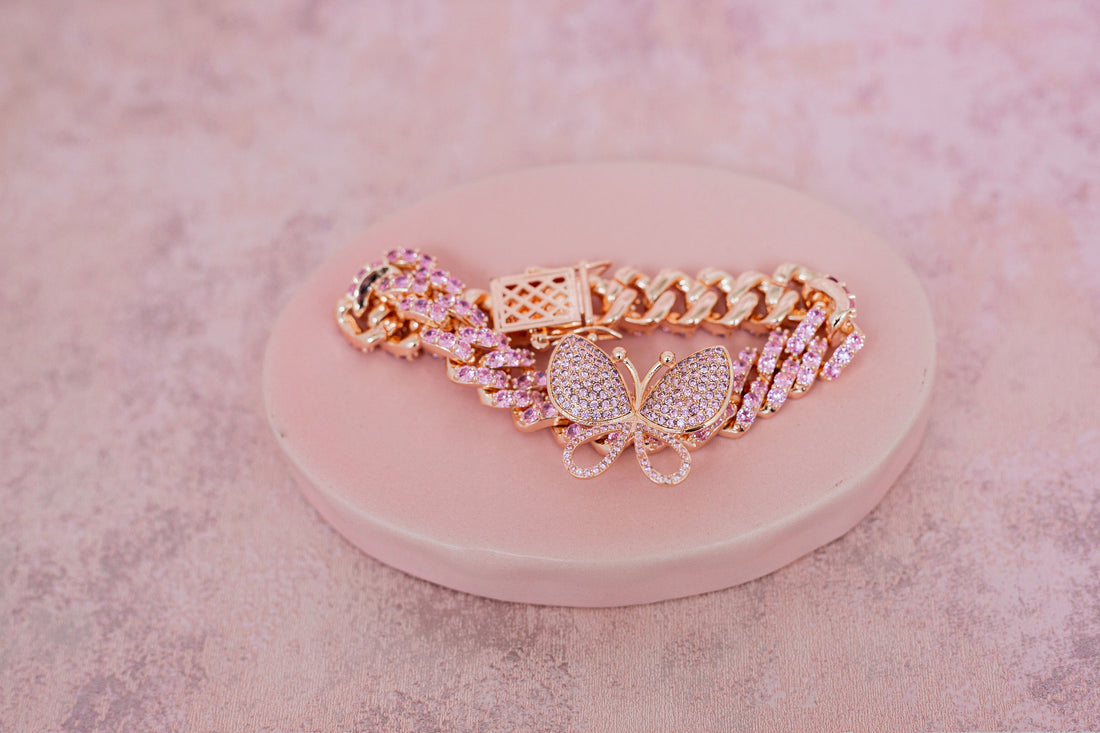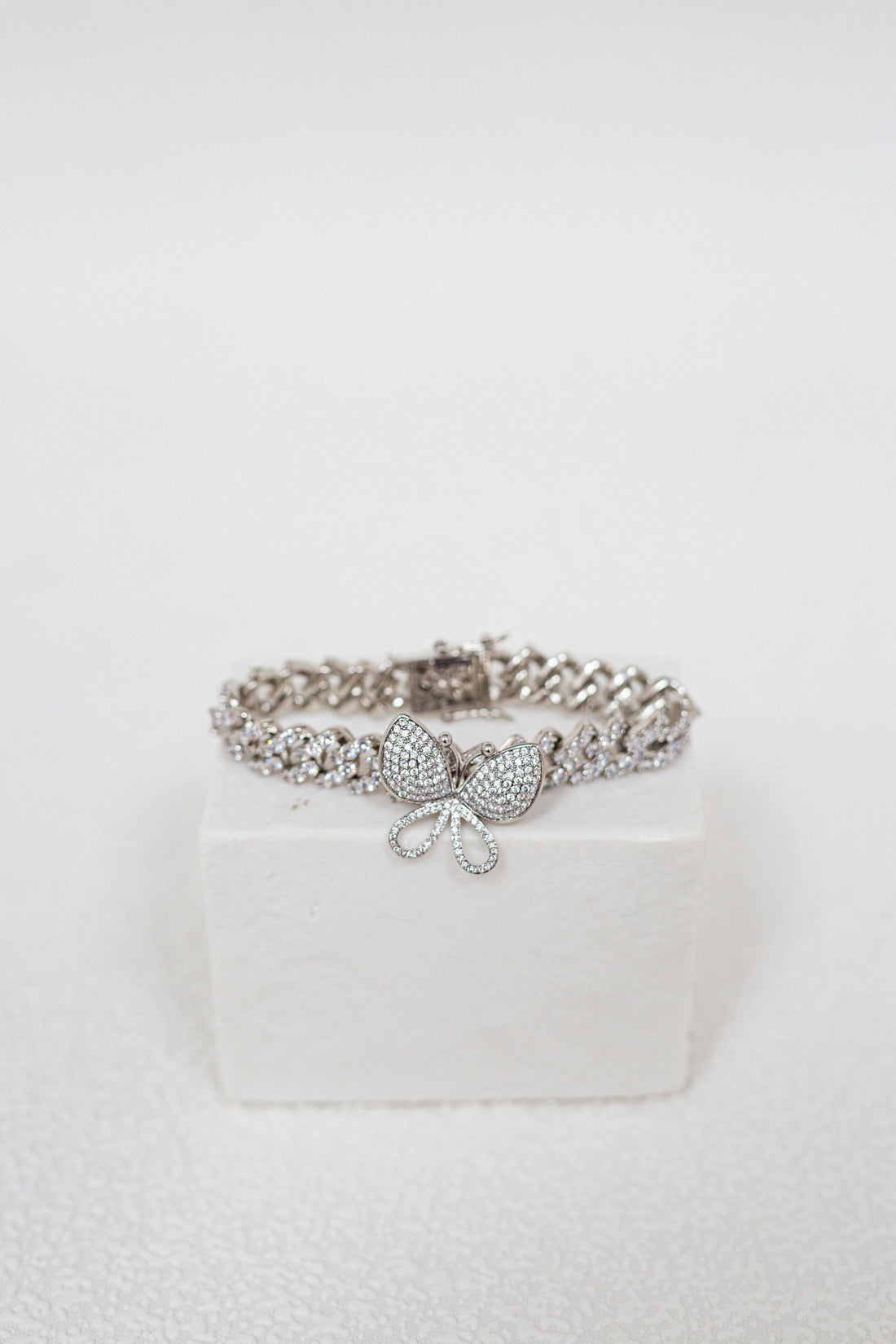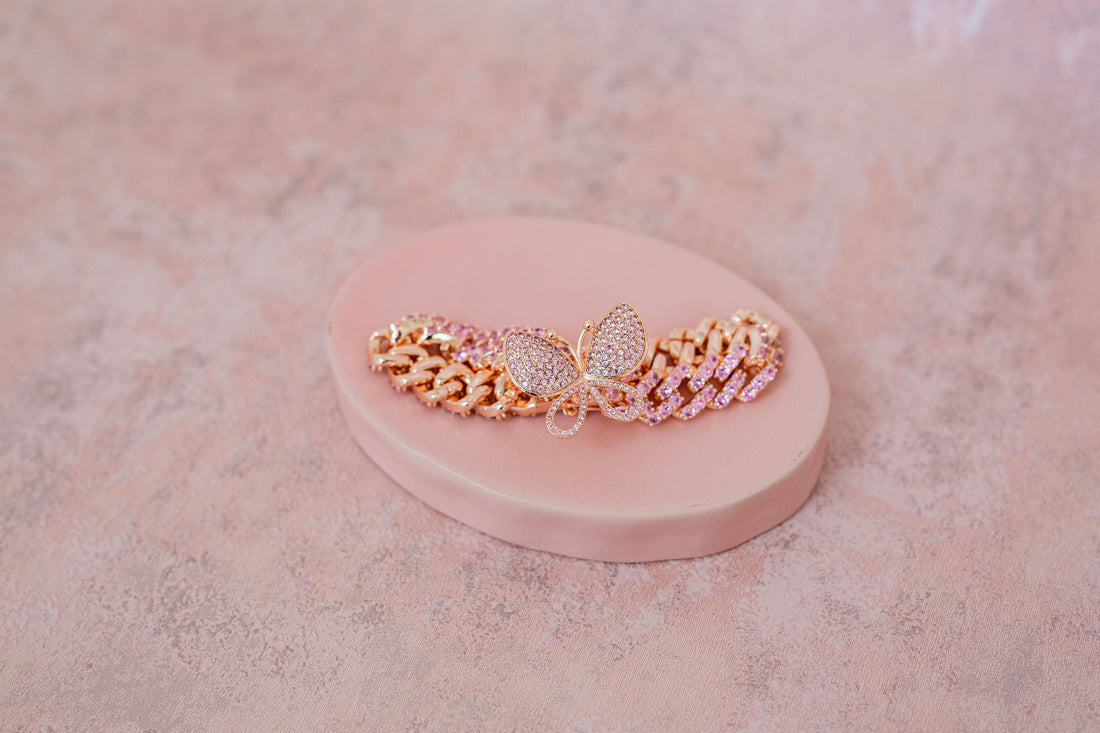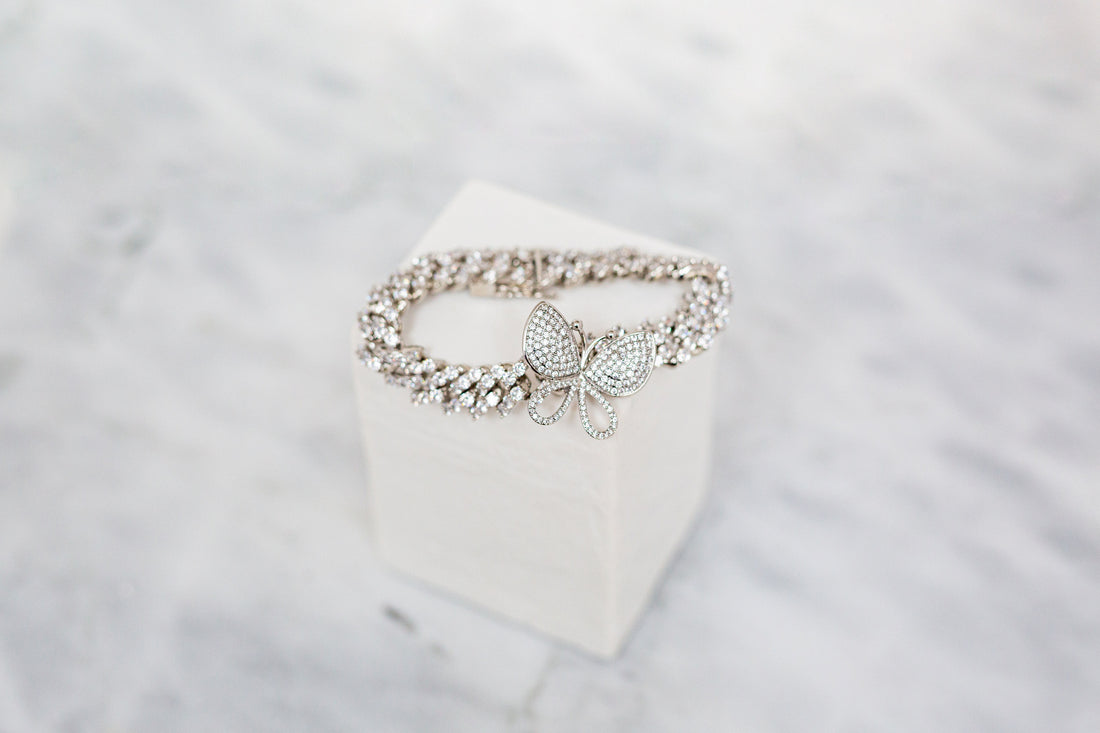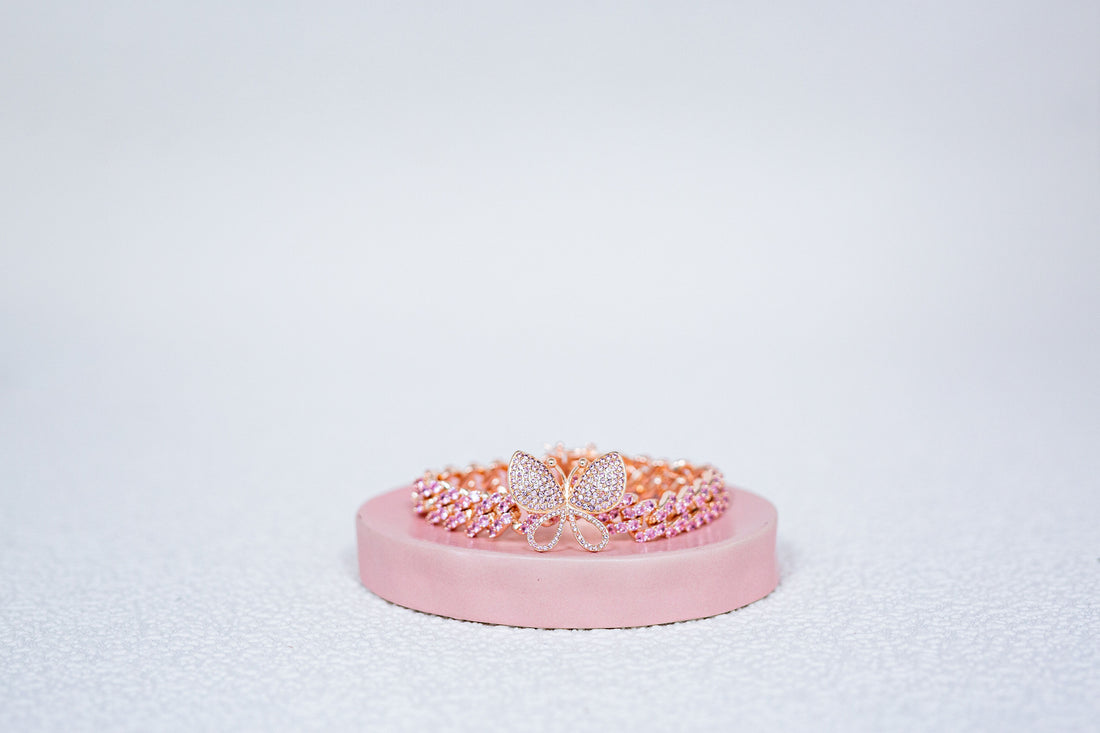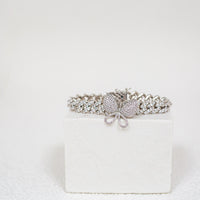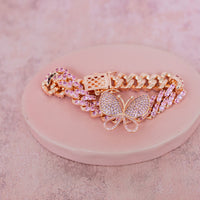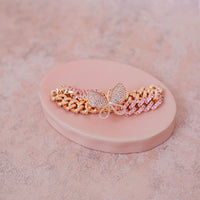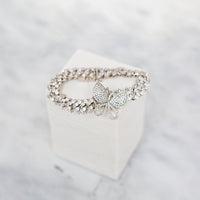 Spinning Butterfly on Cuban Link Plated Chain
This Striking Gold-Plated Butterfly Bracelet features a Spinning Butterfly decoration to the front, secured against a Cuban Link Plated Chain bracelet band. The Bracelet and the charm are both embellished with elegant crystals throughout creating an eyecatching and unique piece.  The Butterfly Decoration sits on a smooth mechanism, allowing the butterfly to spin for up to 30 seconds in a 360 motion.

This Bracelet arrives in an LED Light Bangle box worth £9.99 which completes your purchase completely free of charge, giving an extra special element to your gift.

You will also receive a Free Polishing cloth in order to preserve and protect the bracelet.

This item is available to be plated with either Rose Gold or White Gold-tones and measures 1 size of 20CM (8 inches). The bracelet is finished with a safety secure double clasp for extra security.

Tarnish and Corrosion Resistant.
The production of each piece of jewelry generally takes 2-4 business days.
Once your order goes into production, that is when your shipping label is printed. Your order stays with your shipping label throughout the whole process, as your order details are printed on the shipping label. 
Once production and quality check is complete, that is when your order gets shipped out. What gets printed on the shipping label is what YOU entered for the customization of your order - which is presented on your order confirmation page.
We do not have the ability to change orders. We allow cancellations or changes up to 1 hour after you order, beyond that is a case by case basis.
See Shipping Policy