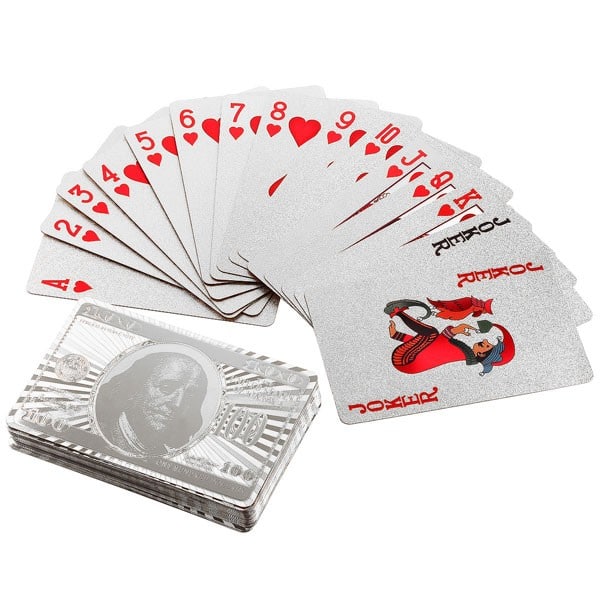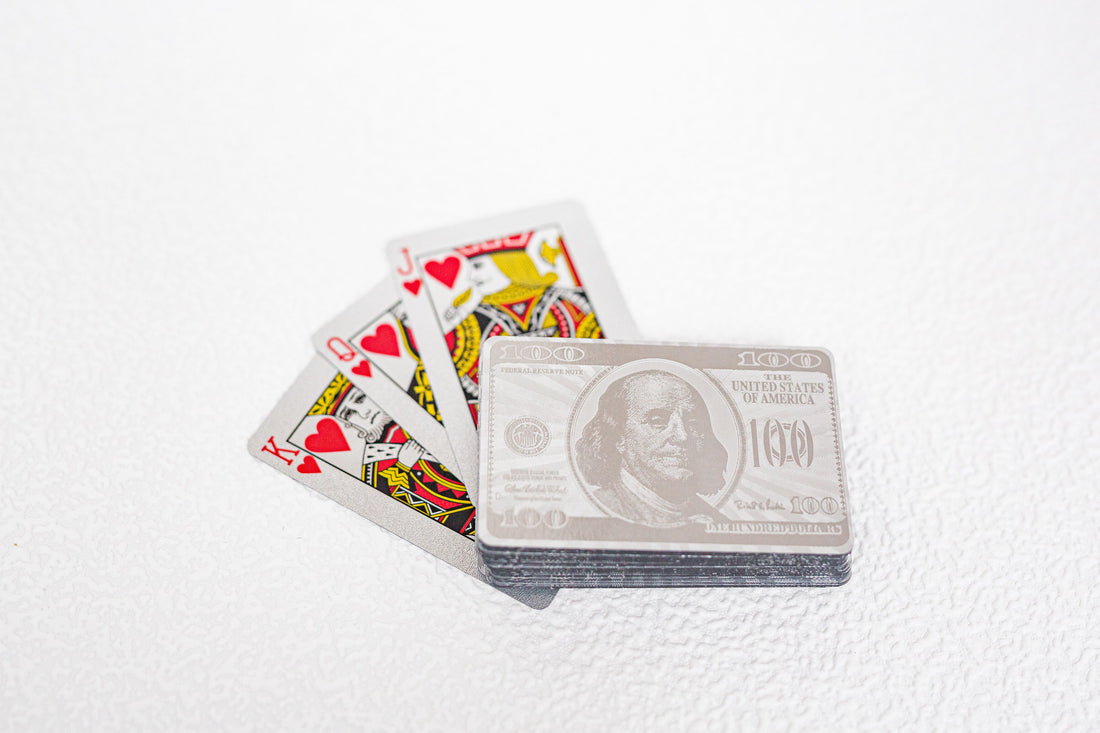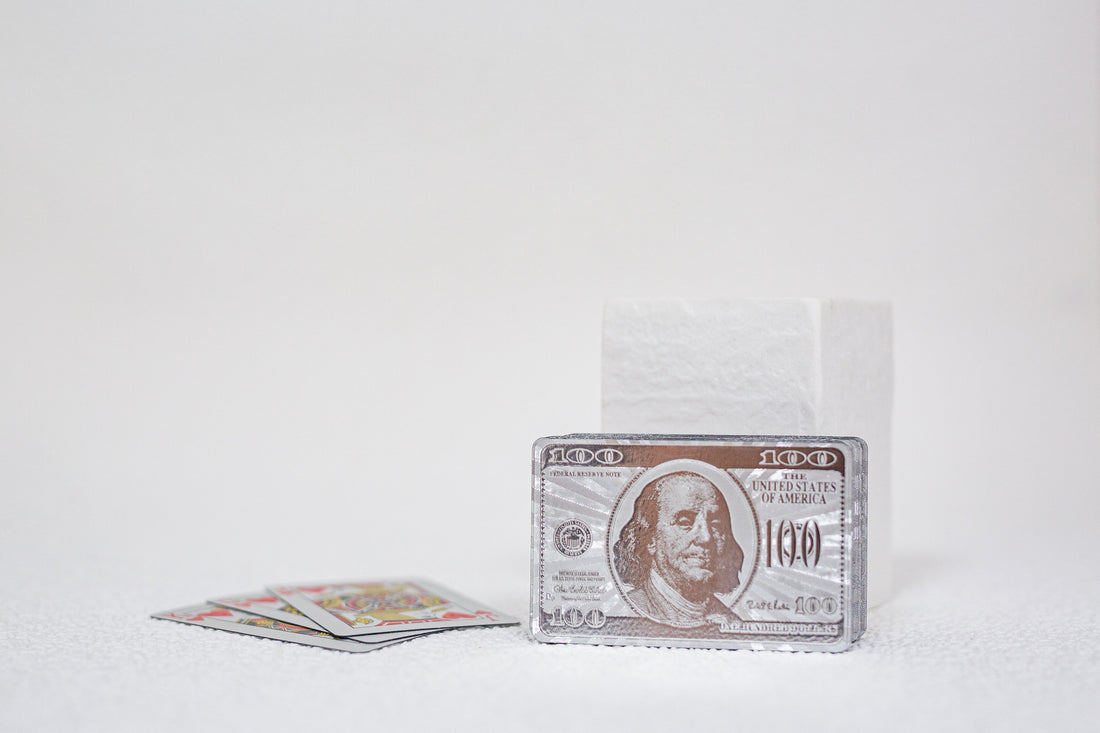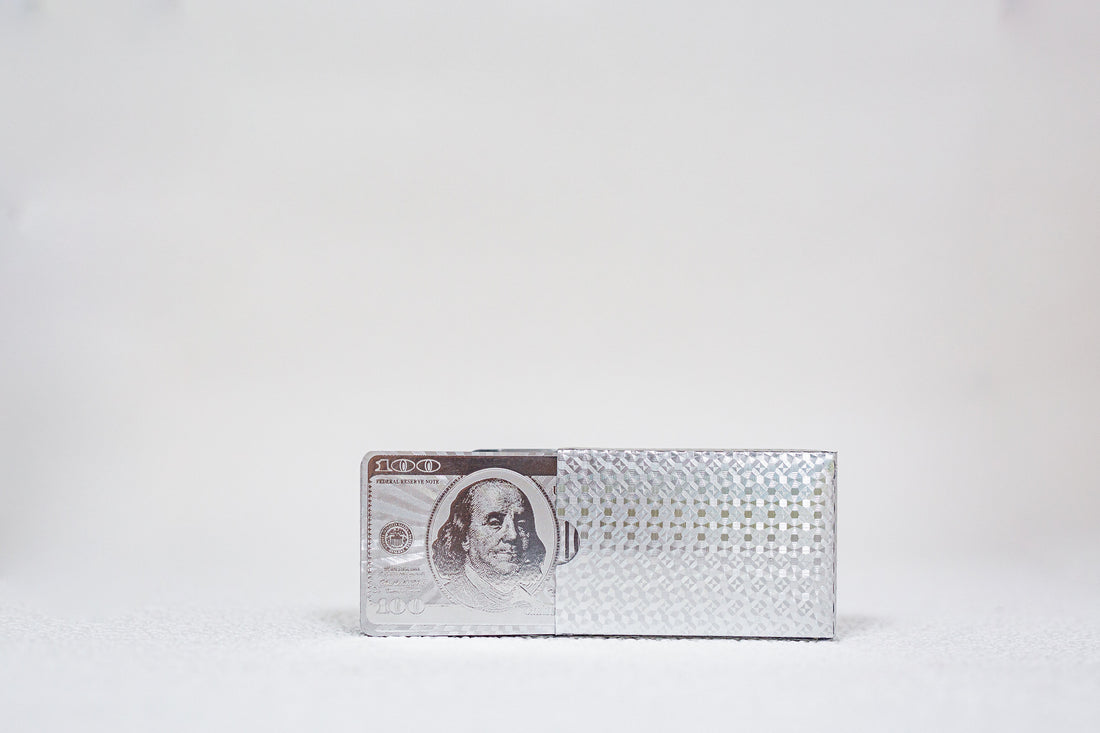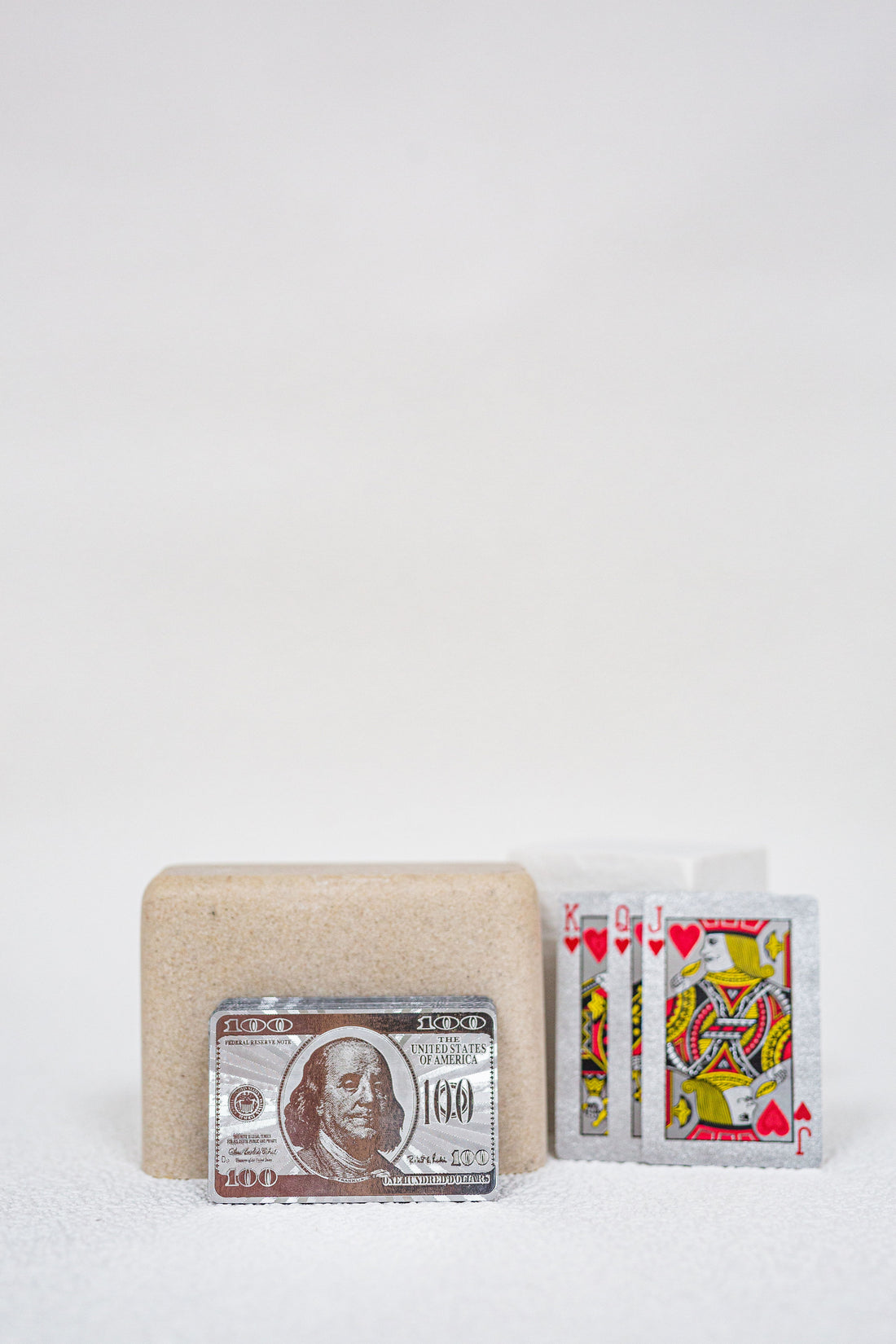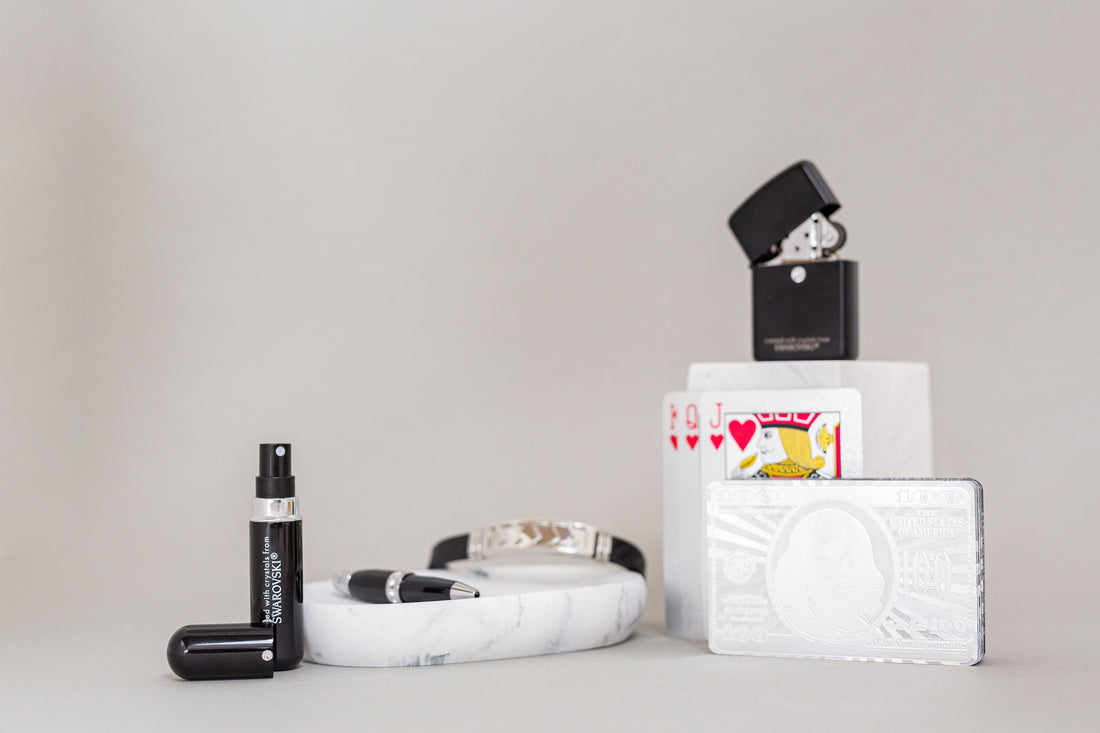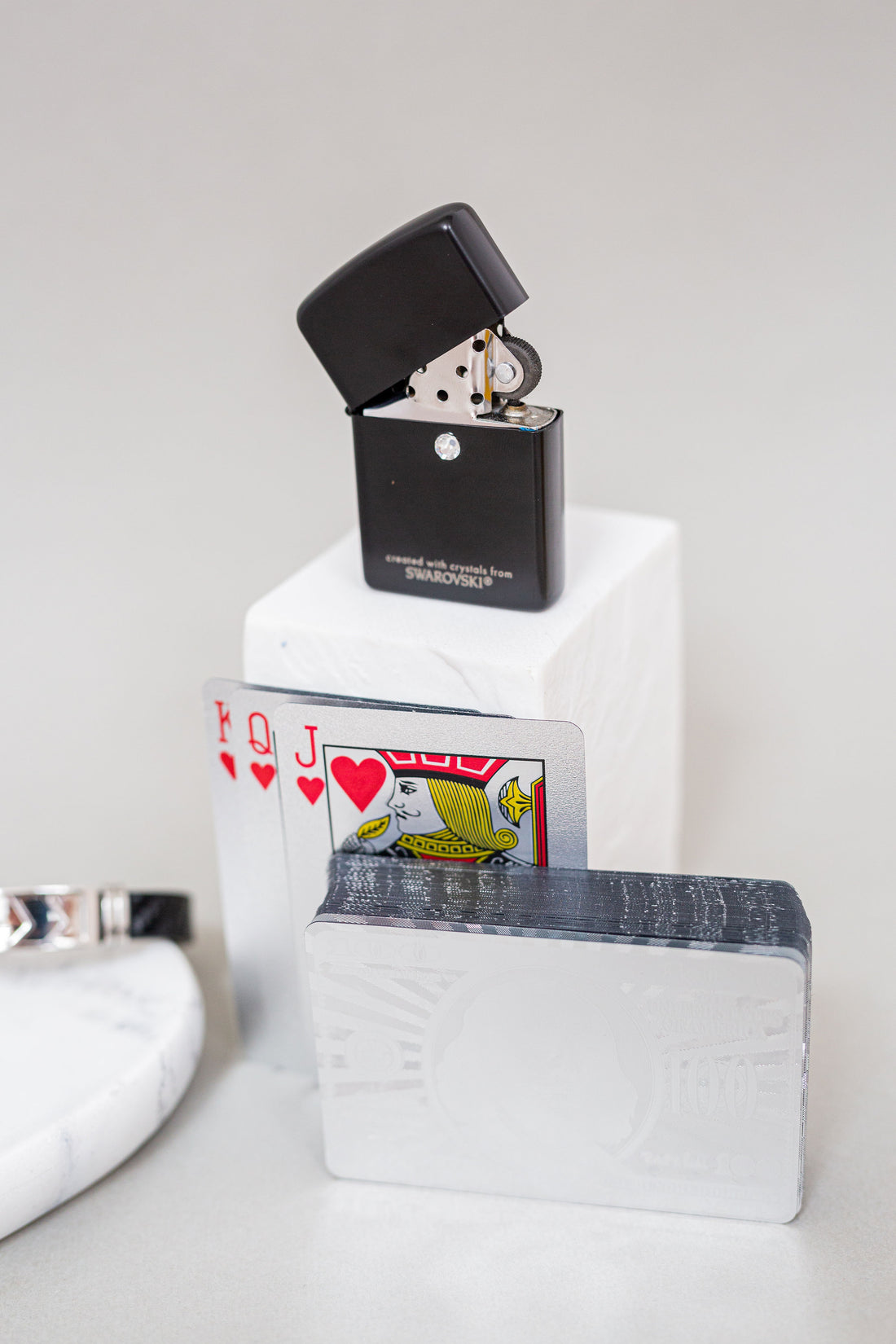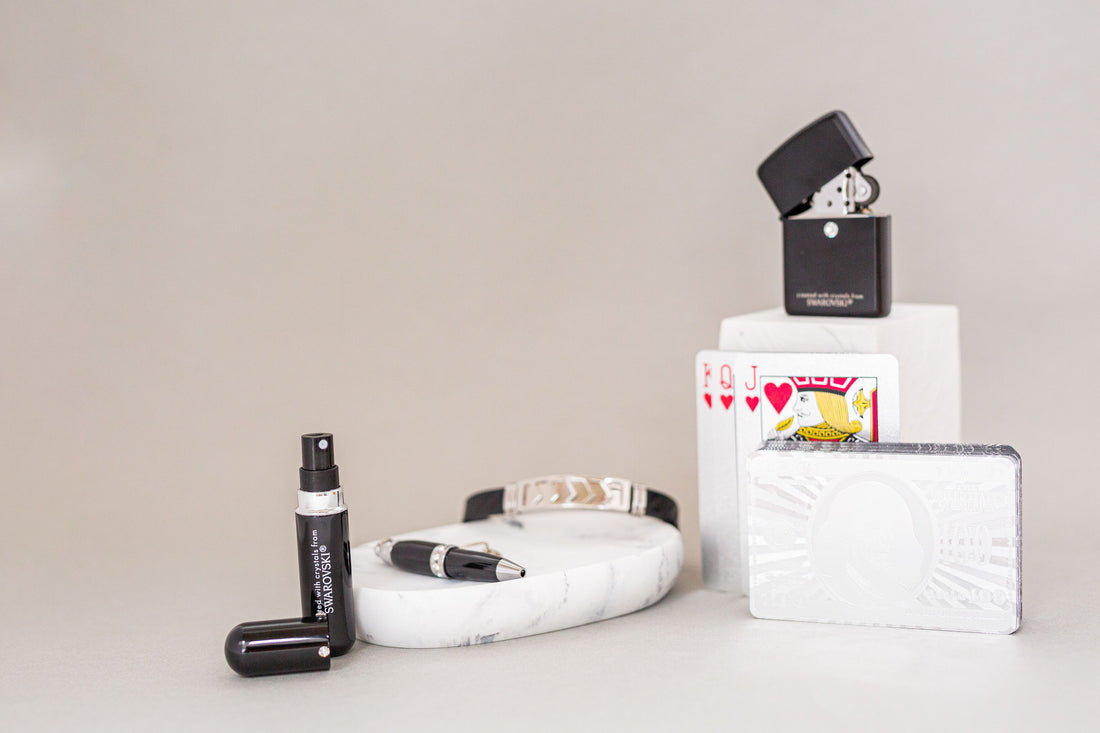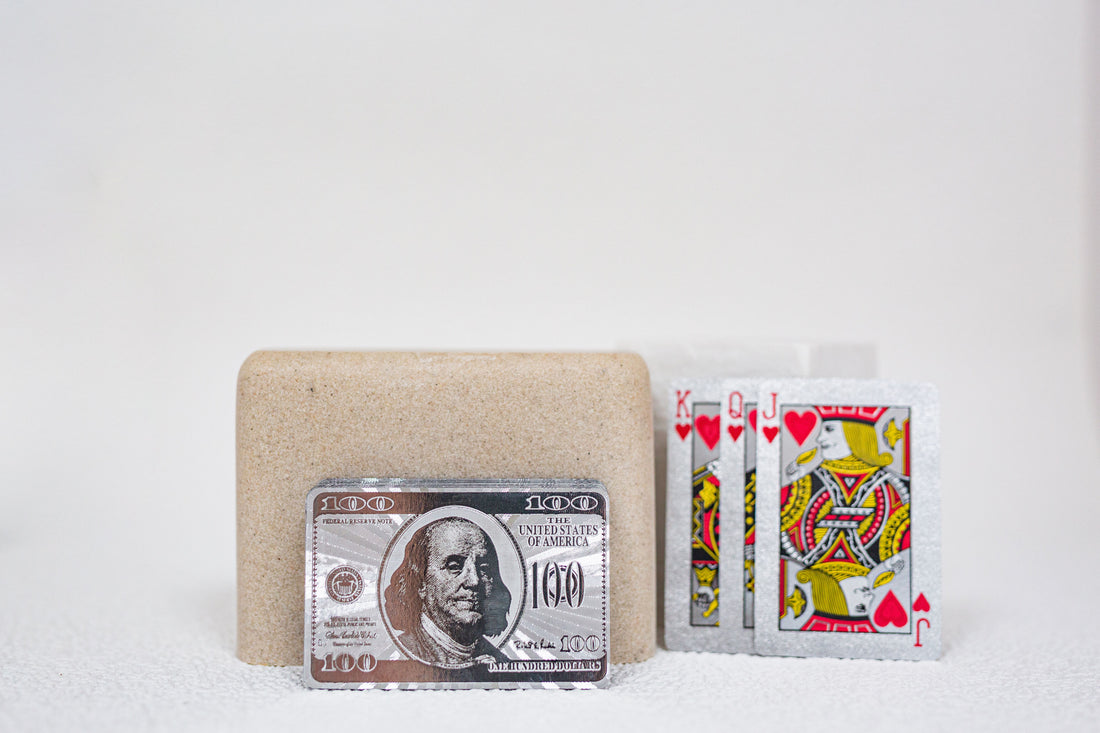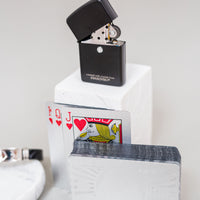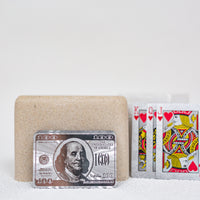 Silver Plated Playing Cards
This is a standard set of decking cards made from flexible plastic for durability. These are not your ordinary playing cards as each card has been plated with Silver Foil foil featuring a $100 bill on the reverse. Each deck of cards comes with a purity certificate of authenticity and their own Silver coloured sleeve box.
The production of each piece of jewelry generally takes 2-4 business days.
Once your order goes into production, that is when your shipping label is printed. Your order stays with your shipping label throughout the whole process, as your order details are printed on the shipping label. 
Once production and quality check is complete, that is when your order gets shipped out. What gets printed on the shipping label is what YOU entered for the customization of your order - which is presented on your order confirmation page.
We do not have the ability to change orders. We allow cancellations or changes up to 1 hour after you order, beyond that is a case by case basis.
See Shipping Policy