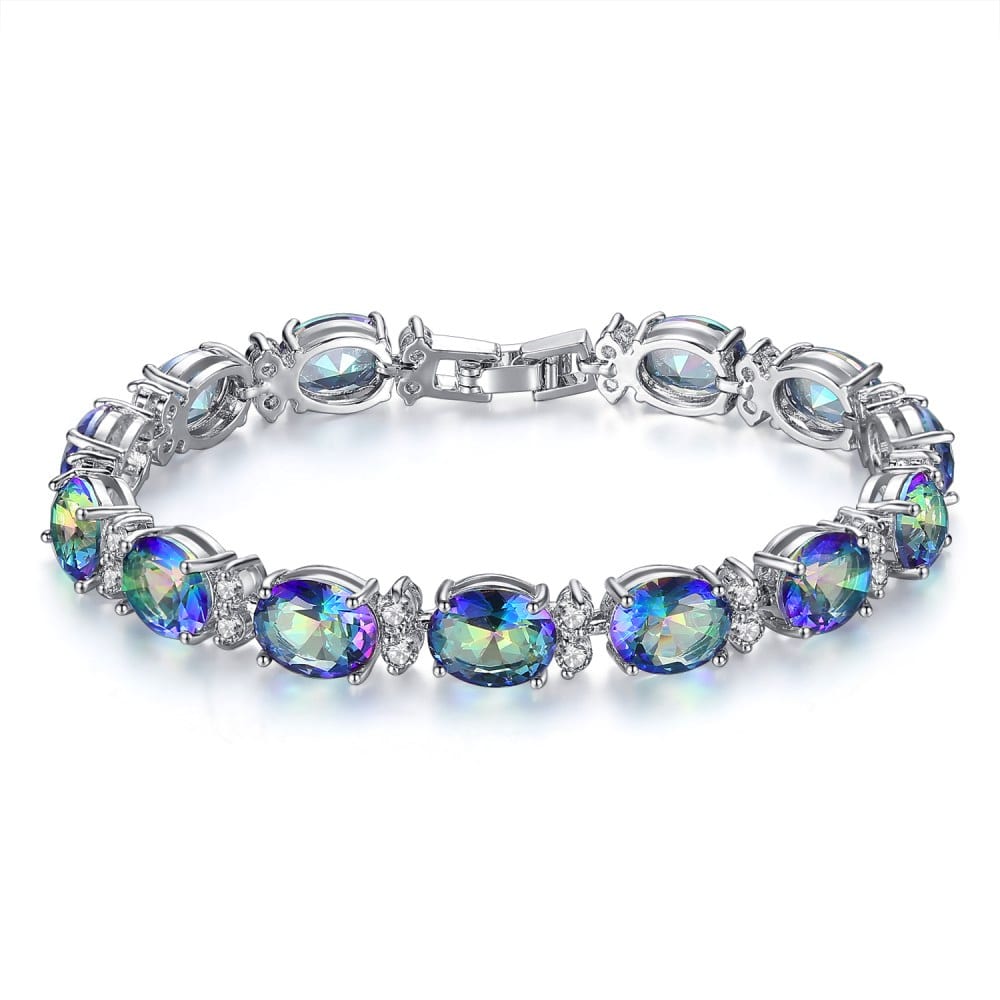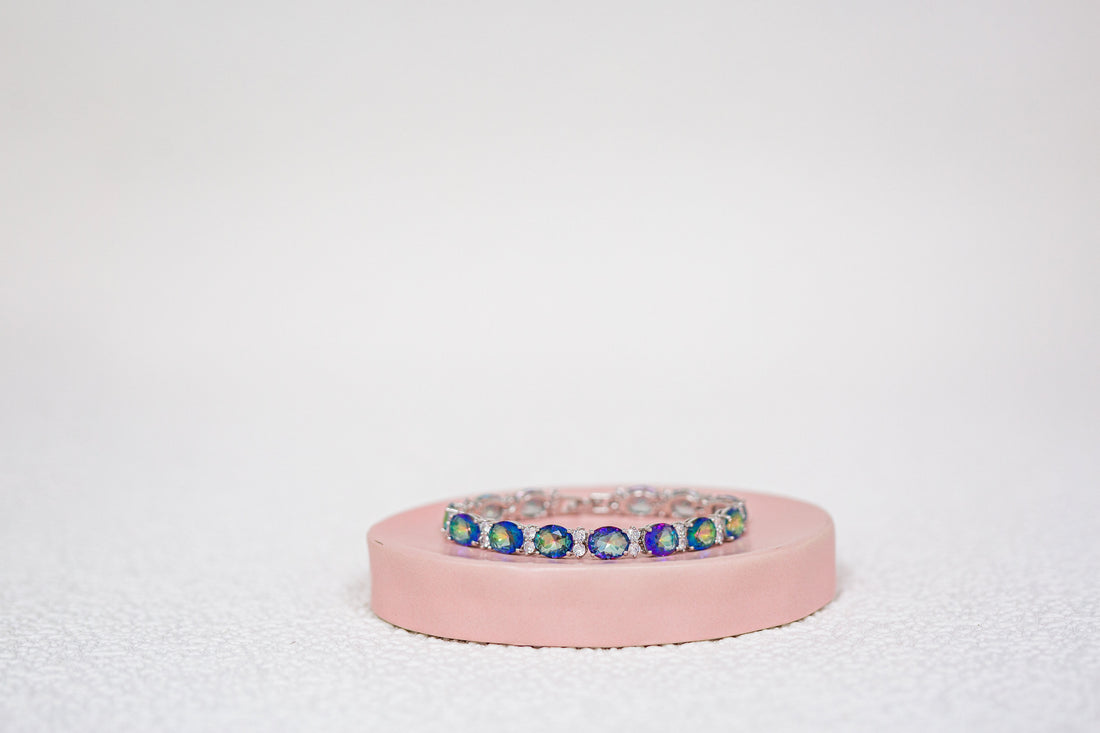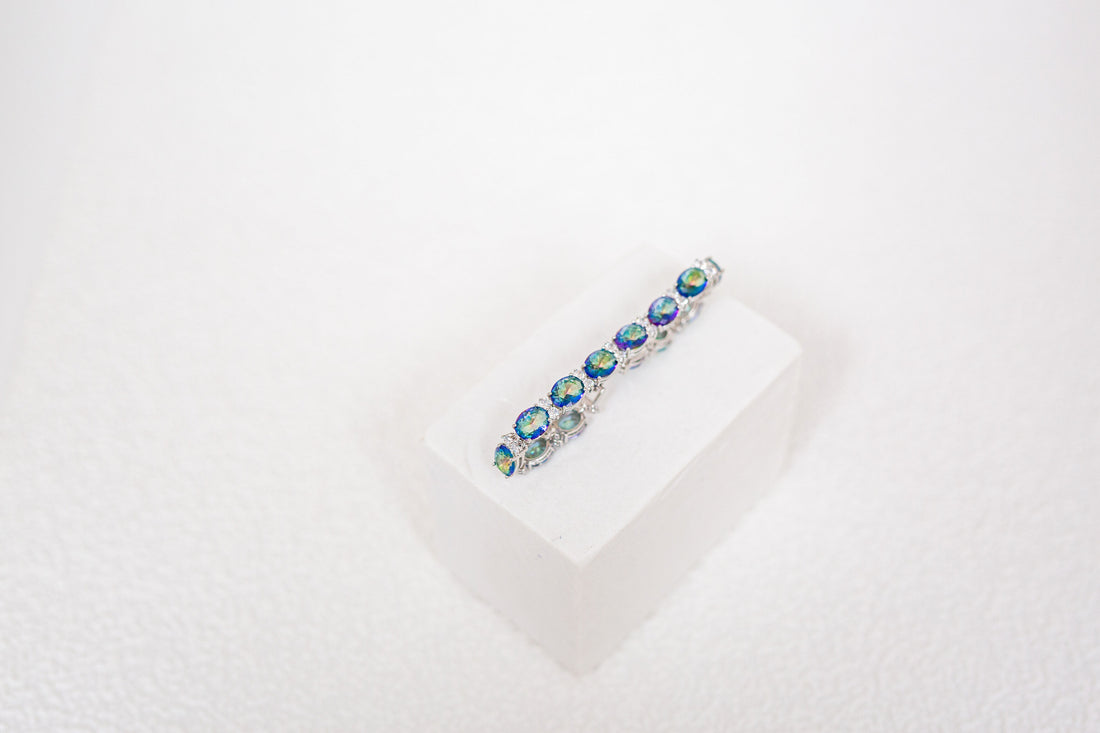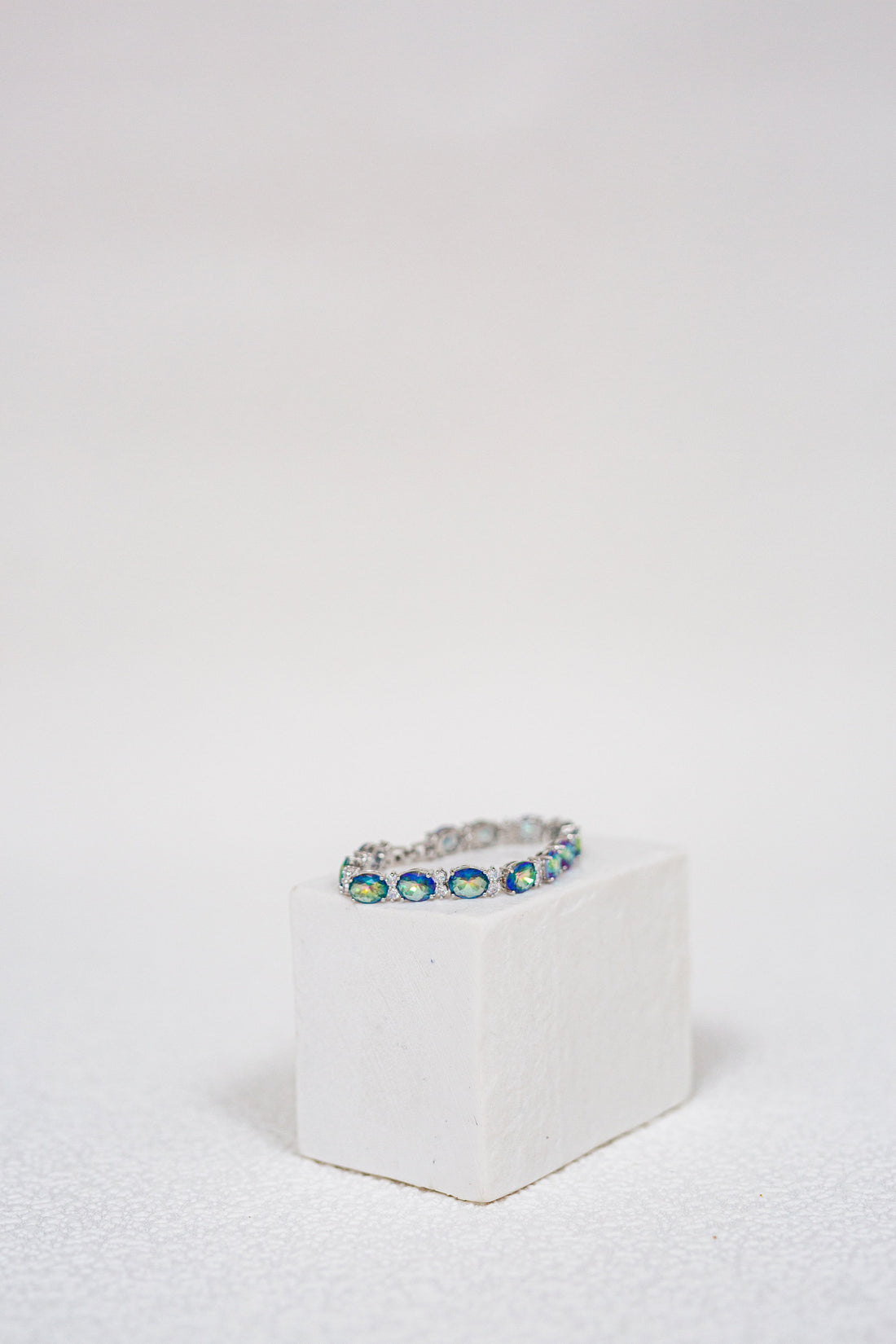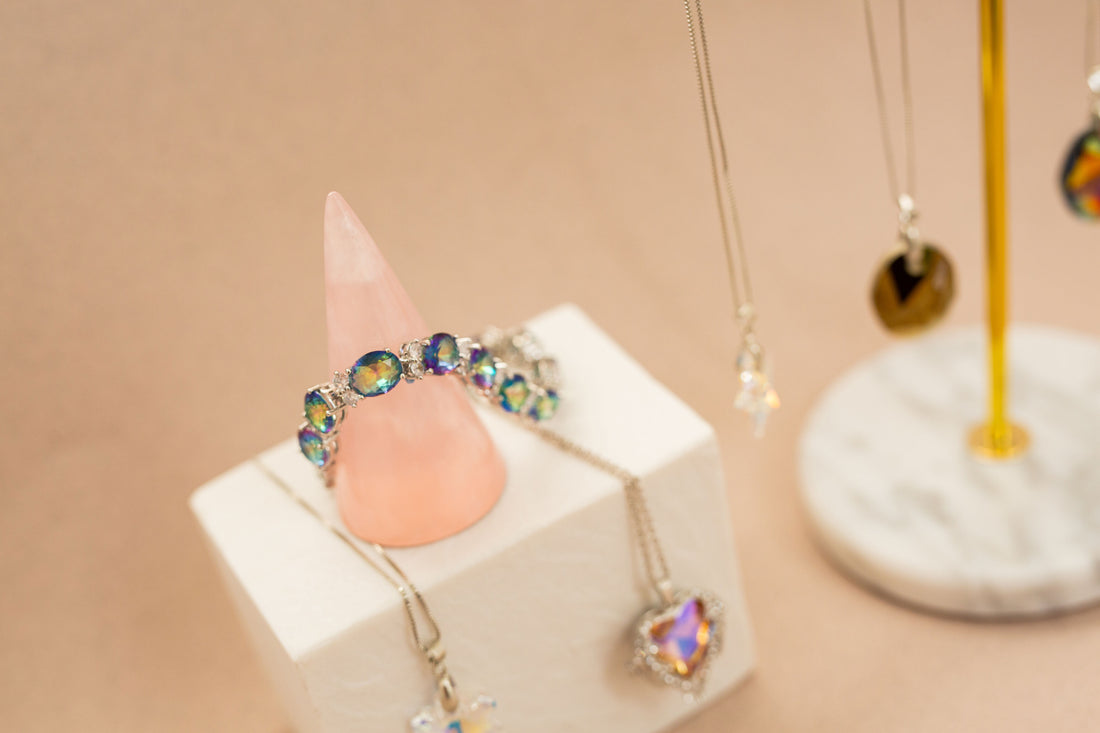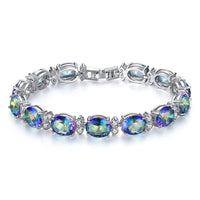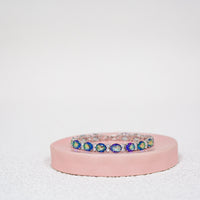 Ocean Amethyst Crystal & Simulated Sapphire Bracelet 19CM
This silver-toned Amethyst Crystal bracelet is made of Rhodium-plated Jewellers Brass and features 14 large stunning multitone Ocean Amethyst Crystals plus 30 brilliant cut simulated clear sapphire stones.

The high-quality gemstones that feature throughout this stunning piece are 10mm in size, catching the light and radiating their unique colour beautifully in both natural and artificial lighting. The bracelet is finished with a secure and elegant flat clasp which blends seamlessly into the design and maintains its elegant appeal. This Amethyst Crystal Bracelet is 19cm total length (including fastening)

This item is presented and delivered in a luxury gift box, making it the ideal choice for a special gift.

SPARKLE SCORE 4.1 out of 5.0
The production of each piece of jewelry generally takes 2-4 business days.
Once your order goes into production, that is when your shipping label is printed. Your order stays with your shipping label throughout the whole process, as your order details are printed on the shipping label. 
Once production and quality check is complete, that is when your order gets shipped out. What gets printed on the shipping label is what YOU entered for the customization of your order - which is presented on your order confirmation page.
We do not have the ability to change orders. We allow cancellations or changes up to 1 hour after you order, beyond that is a case by case basis.
See Shipping Policy