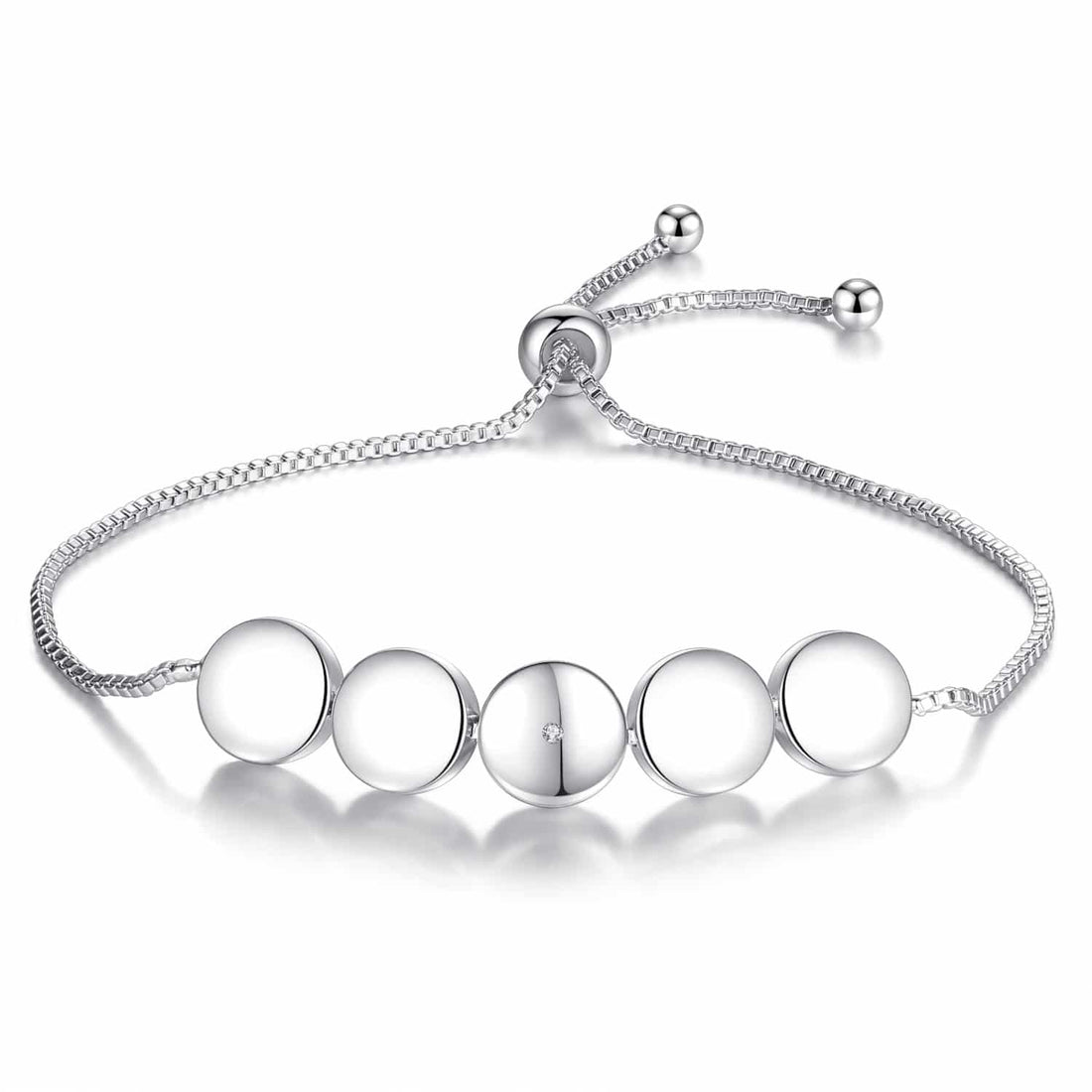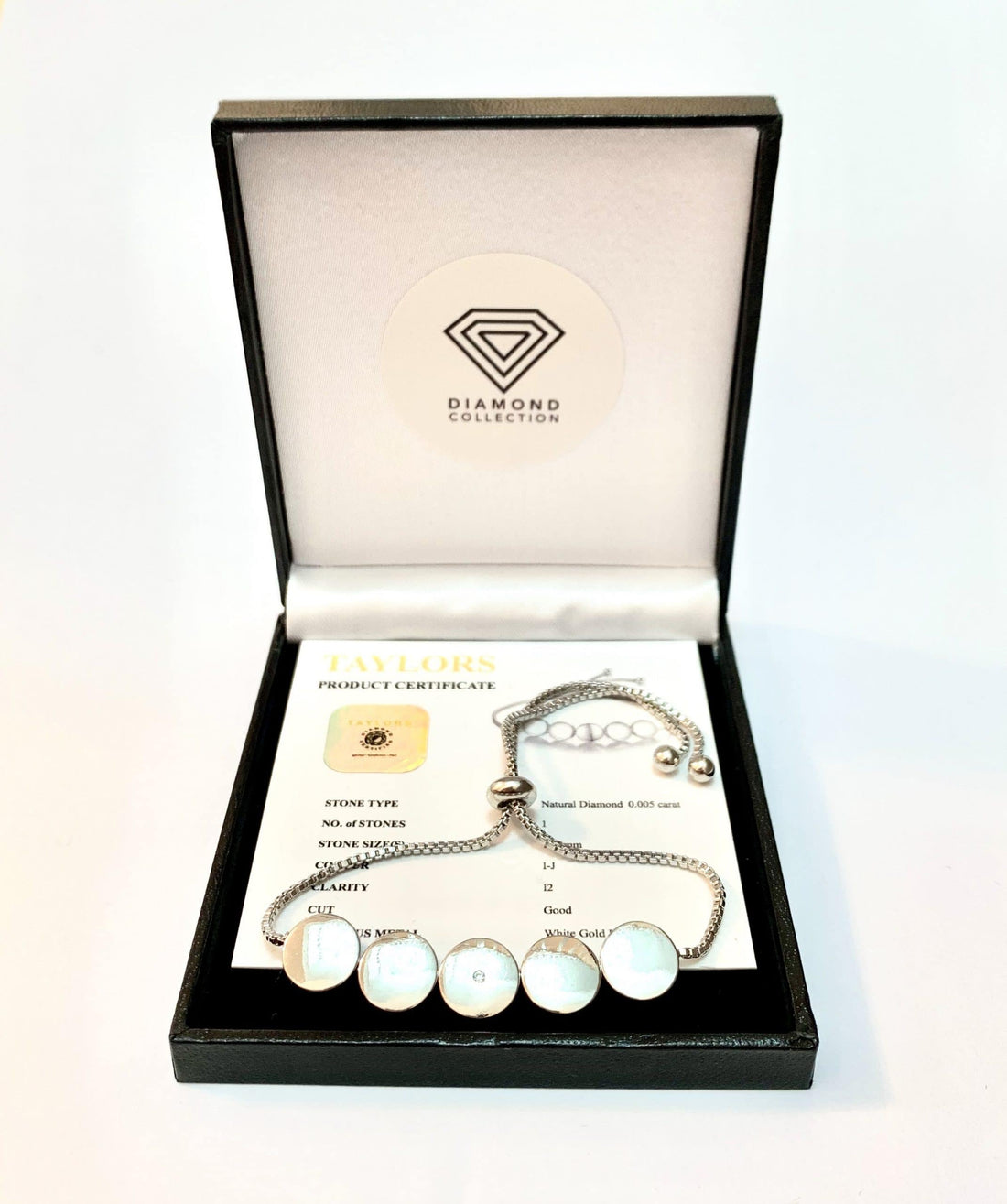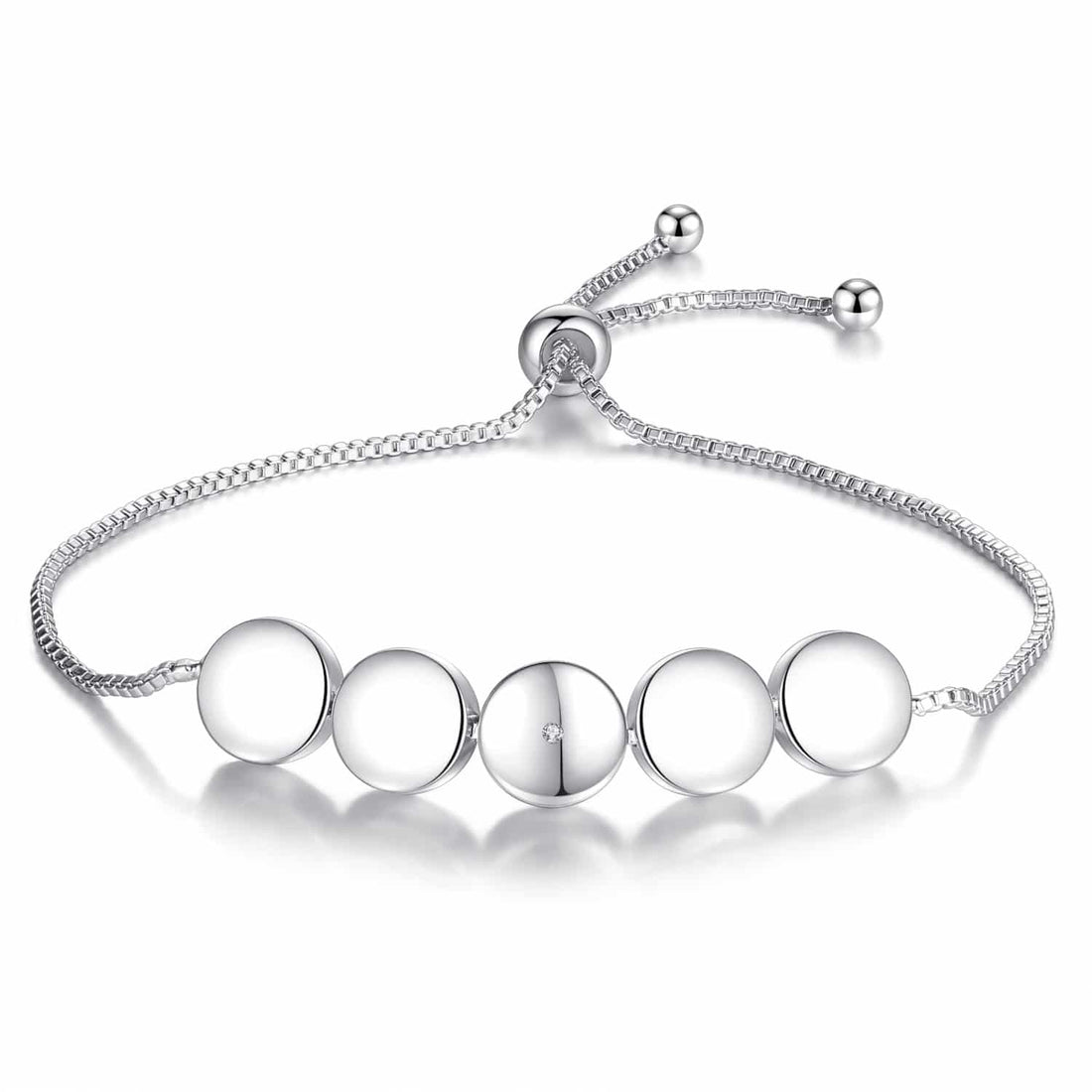 Natural Diamond Adjustable Bracelet
Our Natural Diamond Bracelet is made with 5 white gold plated discs, the centre disc holds a natural diamond 0.005 carat. The clever design allows it to be adjusted to any size from 14cm - 23cm. Presented in a jewellery box with a certificate.
This adjustable bracelet is made of White Gold Plated Jewellers brass, featuring 5 White-Gold discs in the centre disc you will find a 0.005-carat natural diamond. This bracelet's clever design allows it to be adjusted to a number of sizes between 14cm and 23cm in length, perfect for ensuring the perfect fit.
Delivered and presented in a luxury jewellery box this item is also delivered with a certificate documenting the quality of precious metals and stones.
Discover our full Diamond Collection and find the perfect gift for any occasion.
NO. of STONES – 1
STONE SIZE: 1.00mm
STONE TYPE: Natural Diamond 0.005 Carat
COLOUR – I-J
CLARITY – I2
CUT – Good
PRECIOUS METAL – White Gold Plated
The production of each piece of jewelry generally takes 2-4 business days.
Once your order goes into production, that is when your shipping label is printed. Your order stays with your shipping label throughout the whole process, as your order details are printed on the shipping label. 
Once production and quality check is complete, that is when your order gets shipped out. What gets printed on the shipping label is what YOU entered for the customization of your order - which is presented on your order confirmation page.
We do not have the ability to change orders. We allow cancellations or changes up to 1 hour after you order, beyond that is a case by case basis.
See Shipping Policy