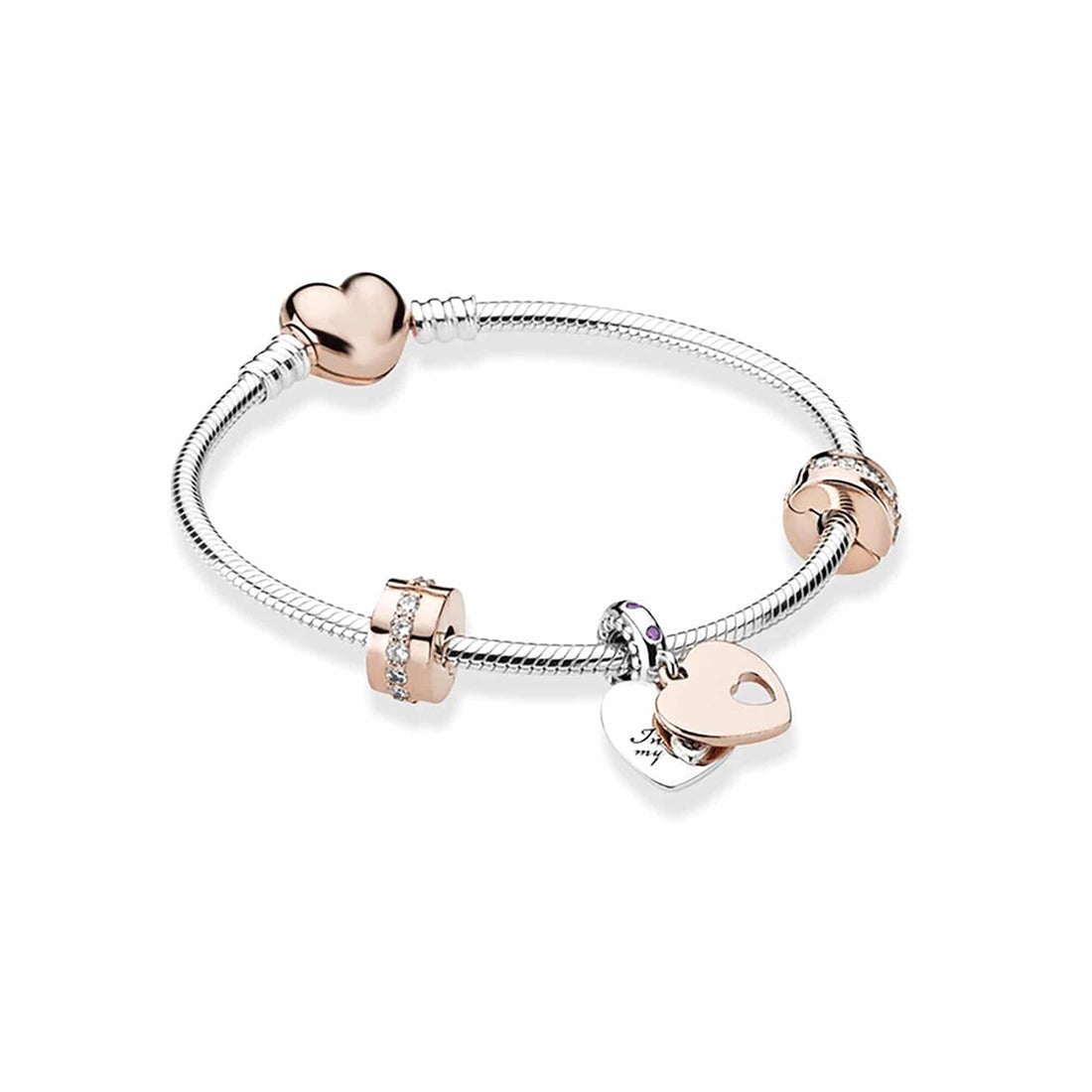 In My Heart Silver & Rose Gold Charm Bracelet 18.5CM
This Simply Sentimental Silver and Rose Gold charm bracelet is finished in plated Jewellers Brass for a high-quality, lasting design. Decorated with delicate Silver and Rose Gold Heart Charms and elegant gold and crystal charm stoppers, this bracelet, this piece is subtly stunning. The engraving on the charm reads "In my Heart" giving this piece a sentimental edge. To secure the bracelet it is finished with a beautiful and Rose Gold-plated heart clasp, adding to the elegance of the bracelet's love heart design.
This piece comes presented in a luxury gift box, making it a brilliant, special gift for any age.
Chain length: 18.5cm (inc clasp)
Tarnish and Corrosion-Resistant.
The production of each piece of jewelry generally takes 2-4 business days.
Once your order goes into production, that is when your shipping label is printed. Your order stays with your shipping label throughout the whole process, as your order details are printed on the shipping label. 
Once production and quality check is complete, that is when your order gets shipped out. What gets printed on the shipping label is what YOU entered for the customization of your order - which is presented on your order confirmation page.
We do not have the ability to change orders. We allow cancellations or changes up to 1 hour after you order, beyond that is a case by case basis.
See Shipping Policy