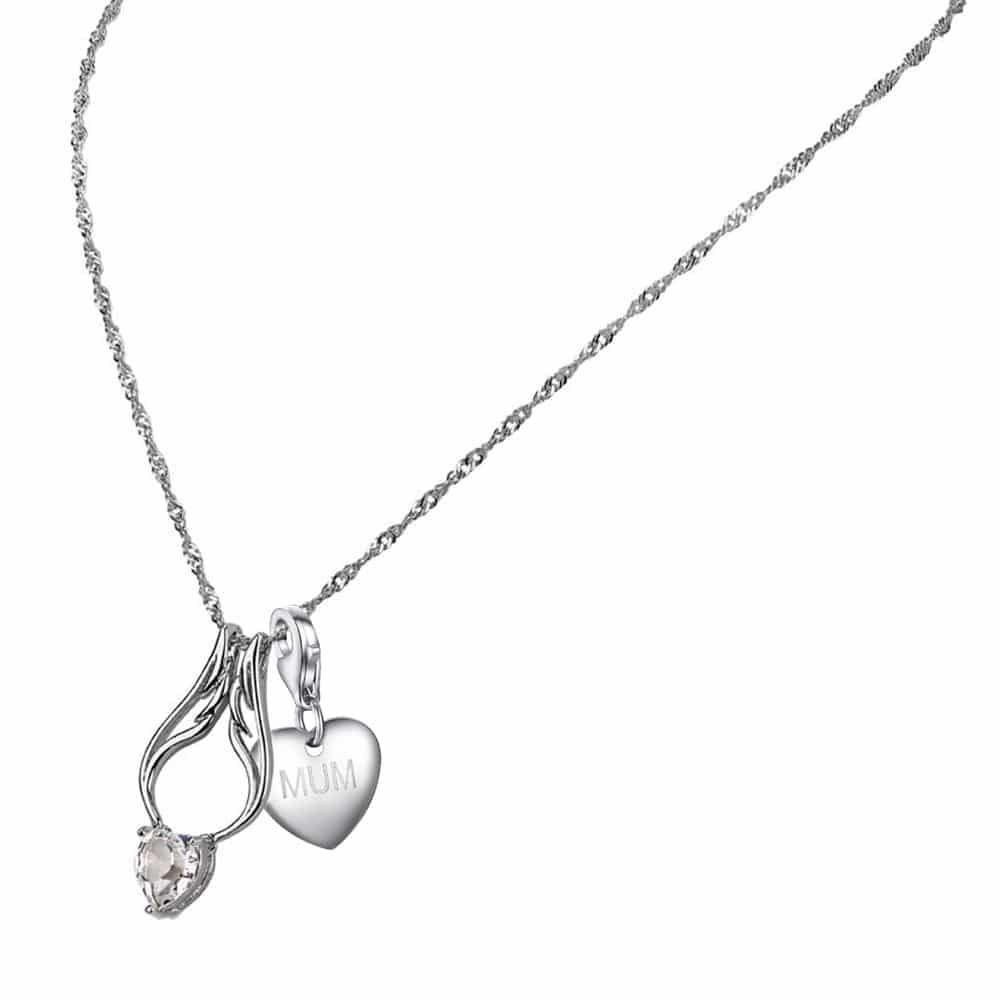 ANGEL WINGS PENDANT MADE WITH THE WORLDS FINEST CRYSTALS INCLUDING CHOICE OF CHARM
This beautiful 
Angel Wings Pendant Made with the worlds finest crystals including choice of charm is a perfect jewellery piece.
The Pendant is Rhodium Plated and the chain that  measures 32cm adjustable to 36cm and is fitted with a spring clasp.
This Pendant comes in its very own luxurious velvet pouch and benefits from a Charms from the selection below:
Auntie
Congrats
Cousin
Daughter
Friend
Gran
Love
Mum
Nan
Niece
Sister
Valentine
Understanding your Lab-Created Sapphire Gem Stone: The Lab-Created Sapphire Gem has essentially the same optical appearance as a naturally occurring counterpart.
This item is plated with the precious white metal Rhodium. This is one of the rarest metals in the world. It is part of a group of elements referred to as the platinum group metals (PGMs) or platinum group elements (PGEs). Carefully look after rhodium jewellery to keep its fantastic, highly reflective white finish to enjoy this item's beauty for years.
The production of each piece of jewelry generally takes 2-4 business days.
Once your order goes into production, that is when your shipping label is printed. Your order stays with your shipping label throughout the whole process, as your order details are printed on the shipping label. 
Once production and quality check is complete, that is when your order gets shipped out. What gets printed on the shipping label is what YOU entered for the customization of your order - which is presented on your order confirmation page.
We do not have the ability to change orders. We allow cancellations or changes up to 1 hour after you order, beyond that is a case by case basis.
See Shipping Policy