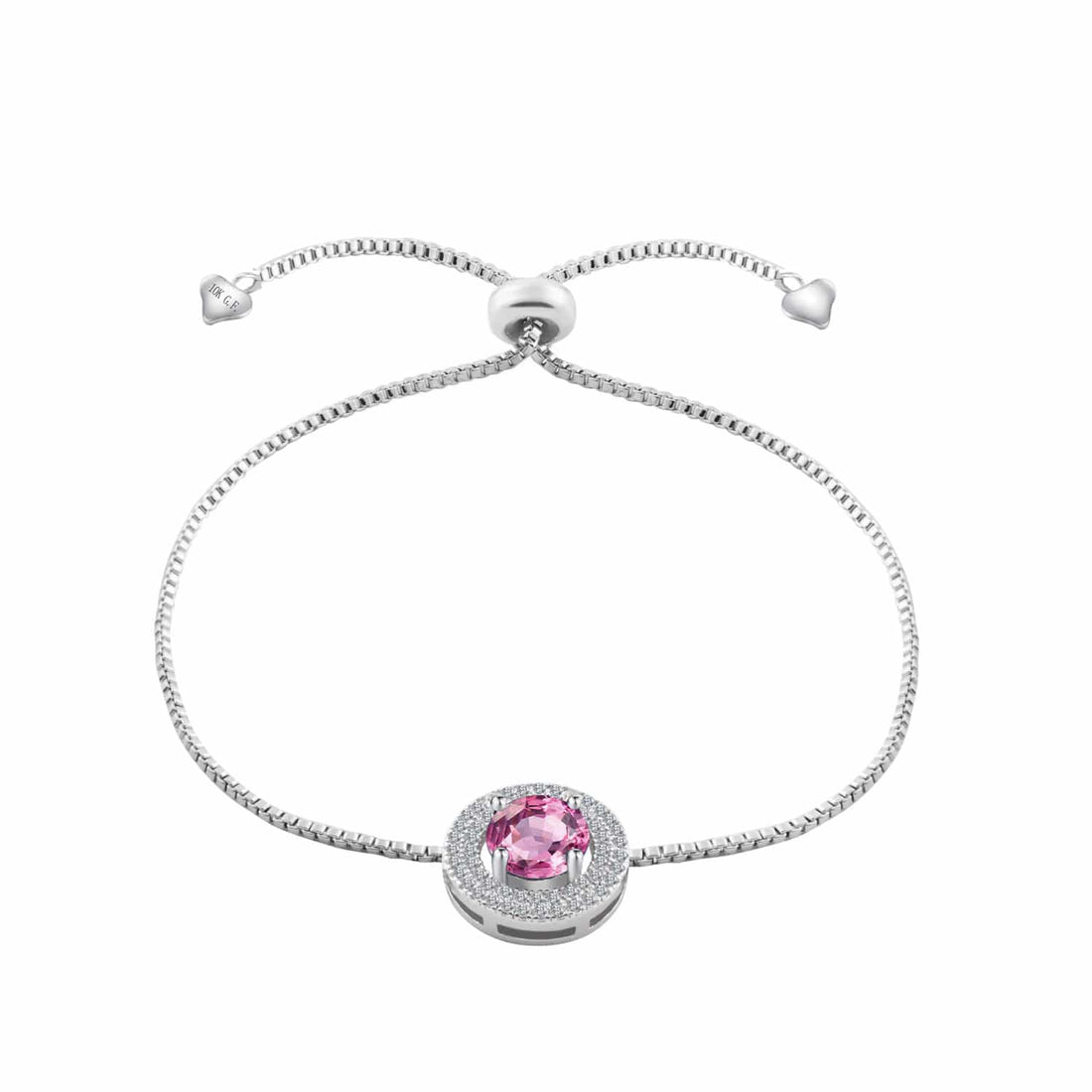 Adjustable Simulated Pink Sapphire Bracelet 17-24CM
This delicate Pink Sapphire Bracelet features a silver-toned bracelet with a statement pink Sapphire set on a charm adorned with over 50 smaller clear-cut crystals. This Bracelet is fully adjustable with a silver toggle fastening, allowing this piece to be adapted to the wearer's fit. The bracelet is slipped on over the wrist with no clasp or fastening and the length of the adjustable strap extends from 17cm to 24cm at its longest.
This piece is presented and delivered in a luxury gift box, making it the perfect gift for any occasion.
We also offer this style featuring our elegant Blue Sapphire charm. 
SPARKLE SCORE 4.1 out of 5.0
Corrosion and Tarnish-Resistant
The production of each piece of jewelry generally takes 2-4 business days.
Once your order goes into production, that is when your shipping label is printed. Your order stays with your shipping label throughout the whole process, as your order details are printed on the shipping label. 
Once production and quality check is complete, that is when your order gets shipped out. What gets printed on the shipping label is what YOU entered for the customization of your order - which is presented on your order confirmation page.
We do not have the ability to change orders. We allow cancellations or changes up to 1 hour after you order, beyond that is a case by case basis.
See Shipping Policy