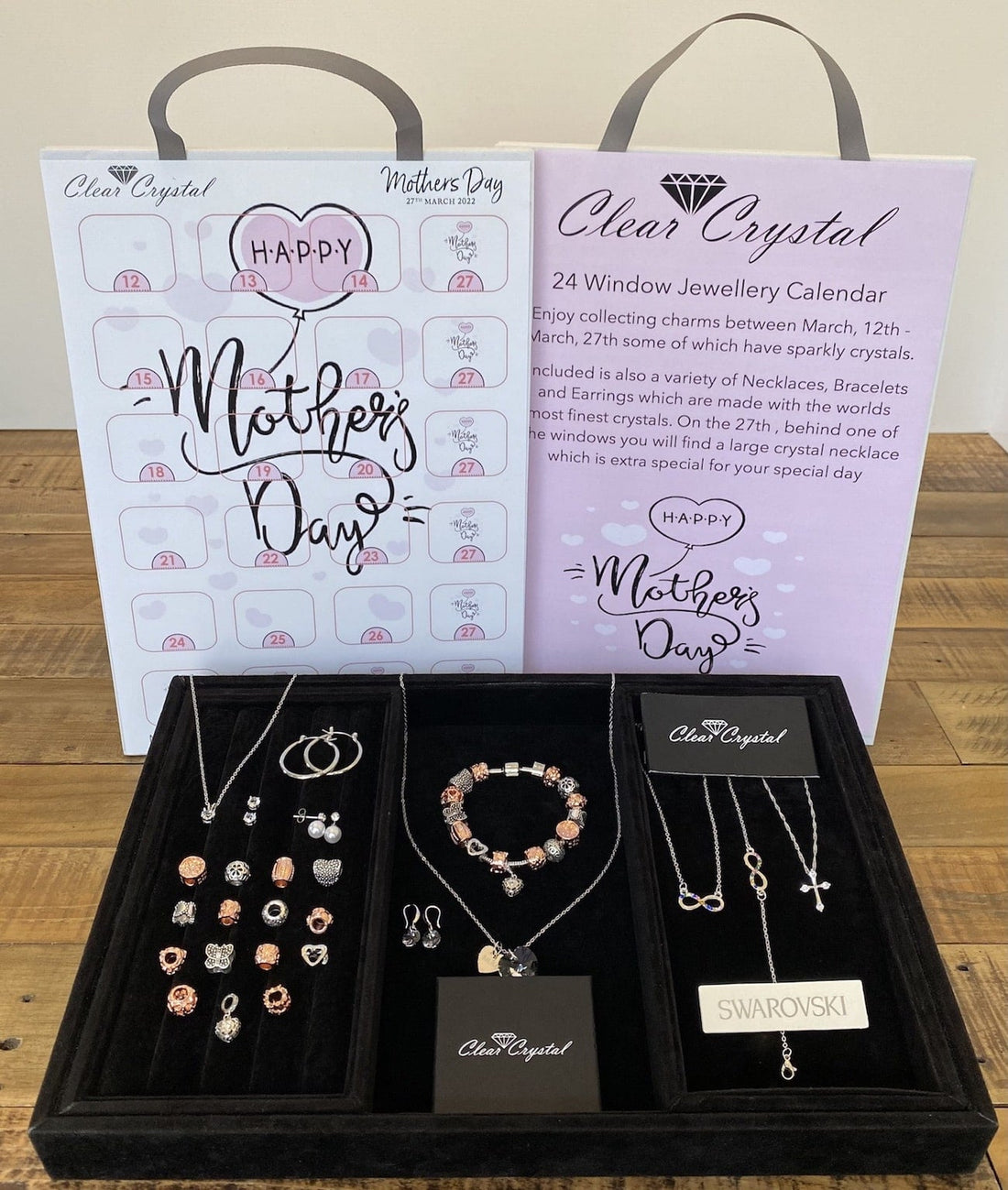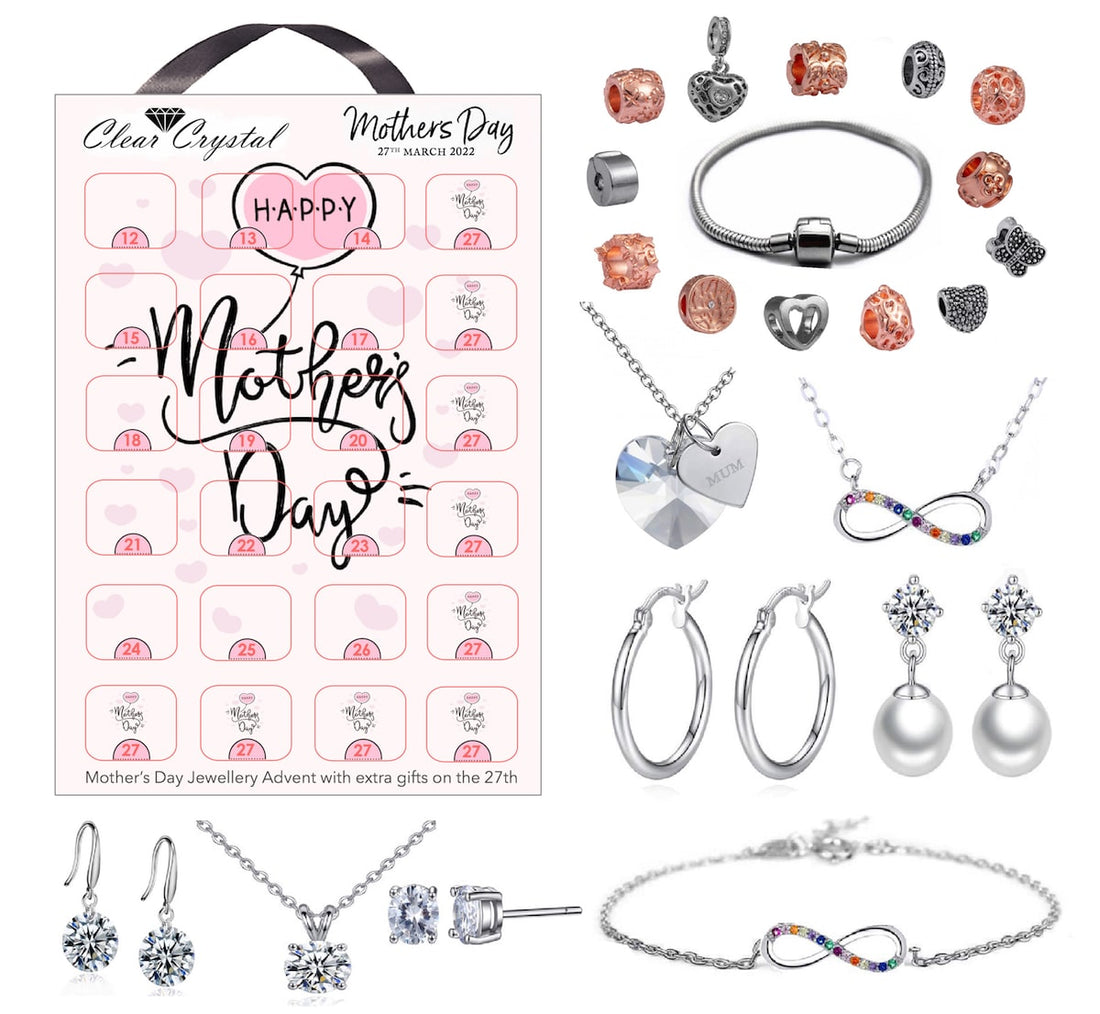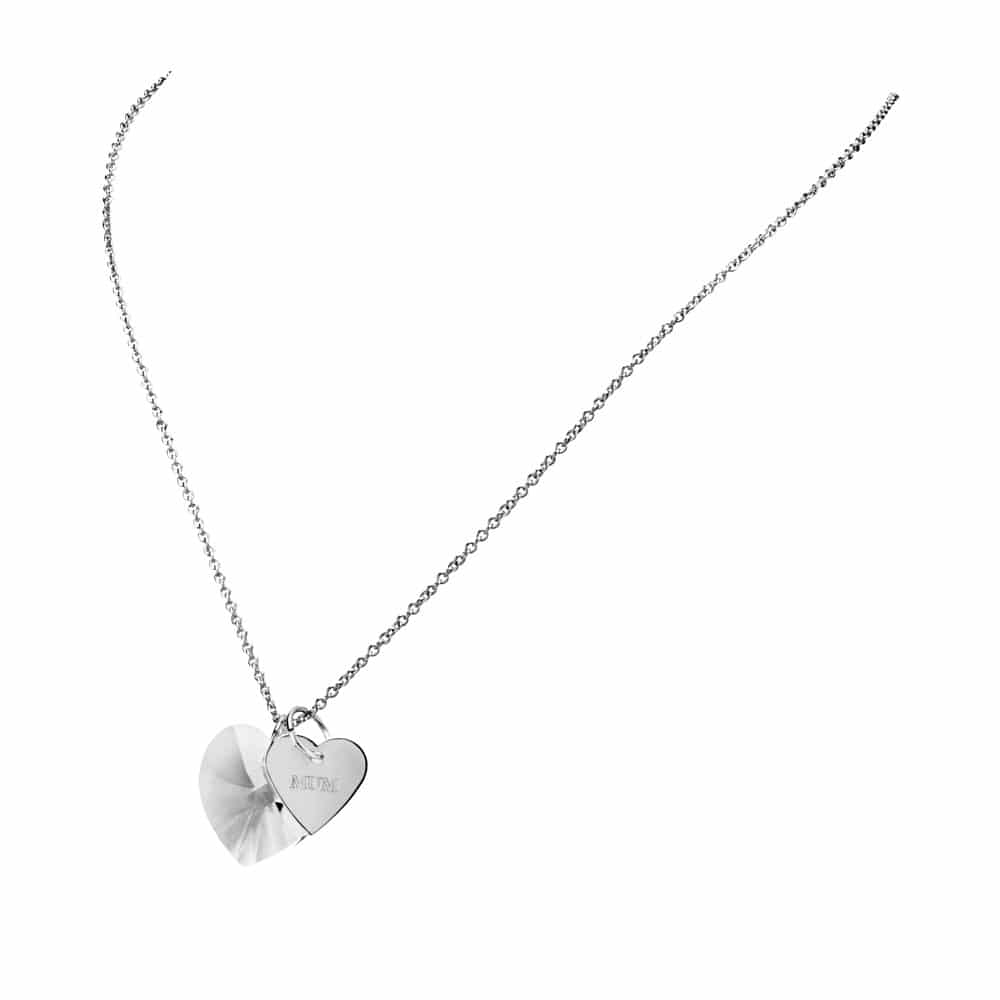 Mothers Day Jewellery Gift Calendar 12th-27th March 2022
This Luxury Crystal Mothers Day Calendar features 24 windows behind which you will find a beautiful piece of jewellery. As well as several elegant and luxurious pieces your calendar features a plated bracelet and numerous charms which create a stunning charm bracelet between March 12th-26th, on Mothers Day you will be showered with many gifts including a large Crystal Heart Necklace with MUM Heart Charm.
All the items behind each door are constructed using Jewellers brass and Rhodium or Rose Gold Plating throughout and some feature the world's finest crystals.
The production of each piece of jewelry generally takes 2-4 business days.
Once your order goes into production, that is when your shipping label is printed. Your order stays with your shipping label throughout the whole process, as your order details are printed on the shipping label. 
Once production and quality check is complete, that is when your order gets shipped out. What gets printed on the shipping label is what YOU entered for the customization of your order - which is presented on your order confirmation page.
We do not have the ability to change orders. We allow cancellations or changes up to 1 hour after you order, beyond that is a case by case basis.
See Shipping Policy