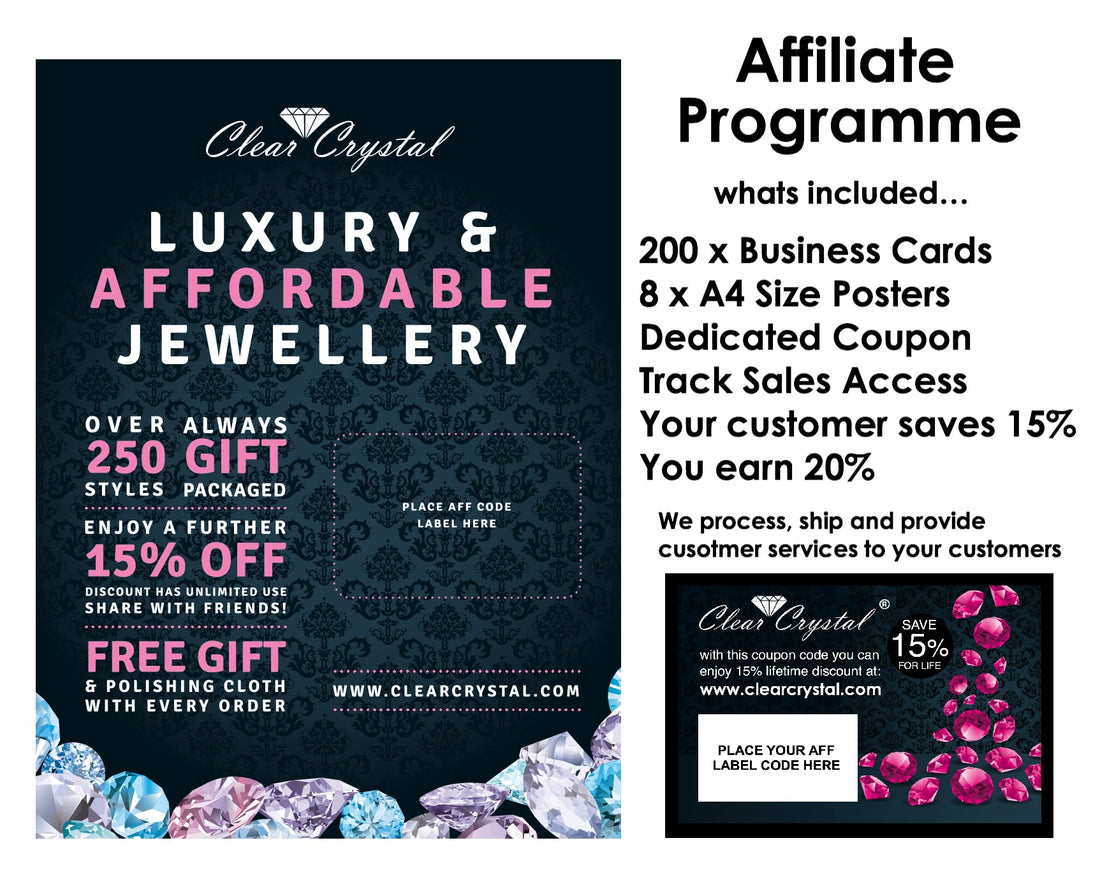 Clear Crystal Affiliate Programme
Our programme is designed to be ultra flexible and fair to you and ourselves, as well as offering a healthy saving to your customers that shop with us. We do not place any obligation on our affiliates to meet targets and we do not have any tiered commissions. We simply give you a very healthy revenue share when someone uses your dedicated coupon code which in turn gives them a healthy discount. We will provide you access to an online portal where you can track your sales and commission earnings. We pay you each month on or around the 5th for the previous months sales. We pay you 20% of all the item net sales, we do not offer commission on the shipping. Our average order value is currently £27.00 which would pay an average of £4.70 commission per order.
The production of each piece of jewelry generally takes 2-4 business days.
Once your order goes into production, that is when your shipping label is printed. Your order stays with your shipping label throughout the whole process, as your order details are printed on the shipping label. 
Once production and quality check is complete, that is when your order gets shipped out. What gets printed on the shipping label is what YOU entered for the customization of your order - which is presented on your order confirmation page.
We do not have the ability to change orders. We allow cancellations or changes up to 1 hour after you order, beyond that is a case by case basis.
See Shipping Policy