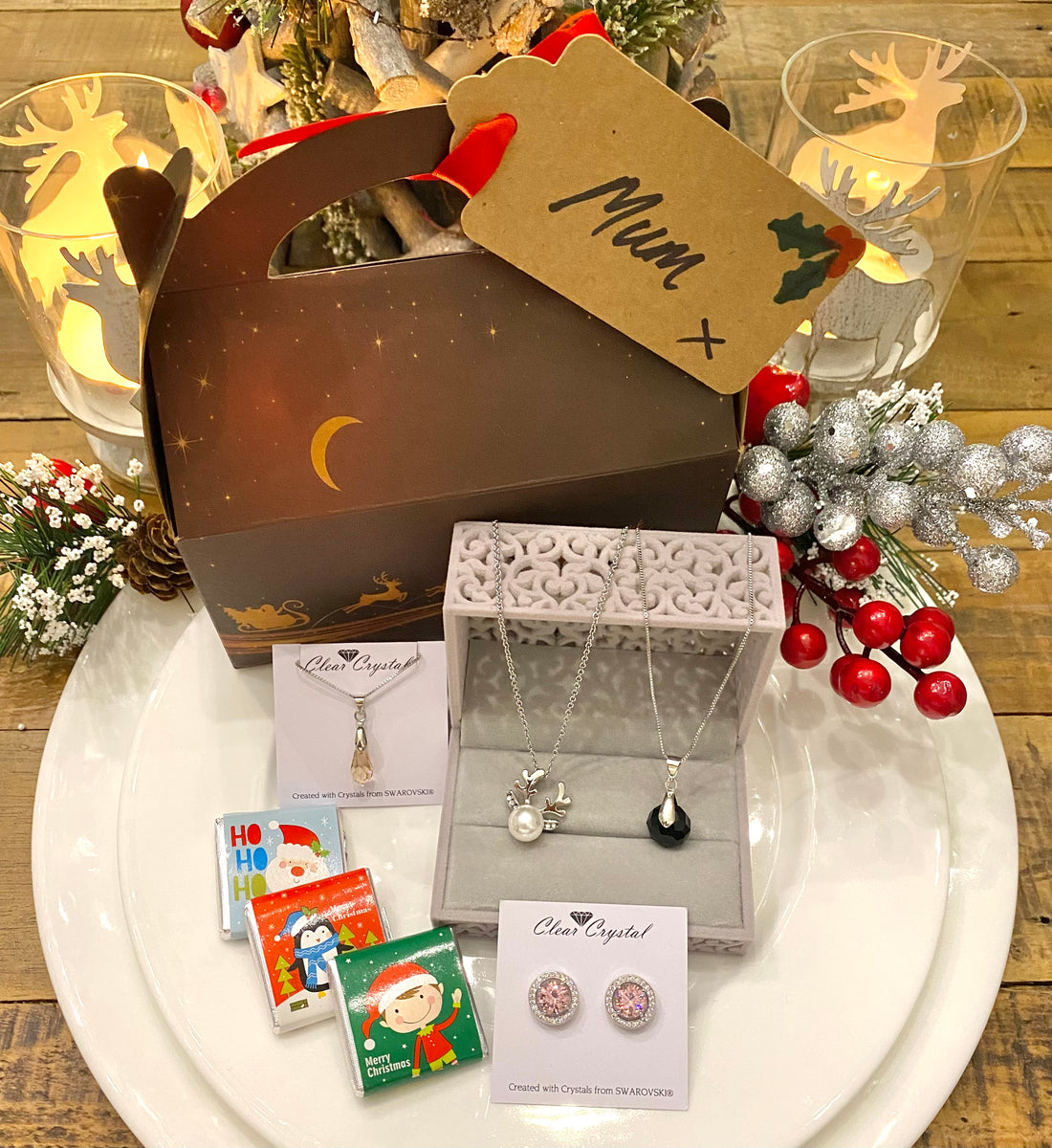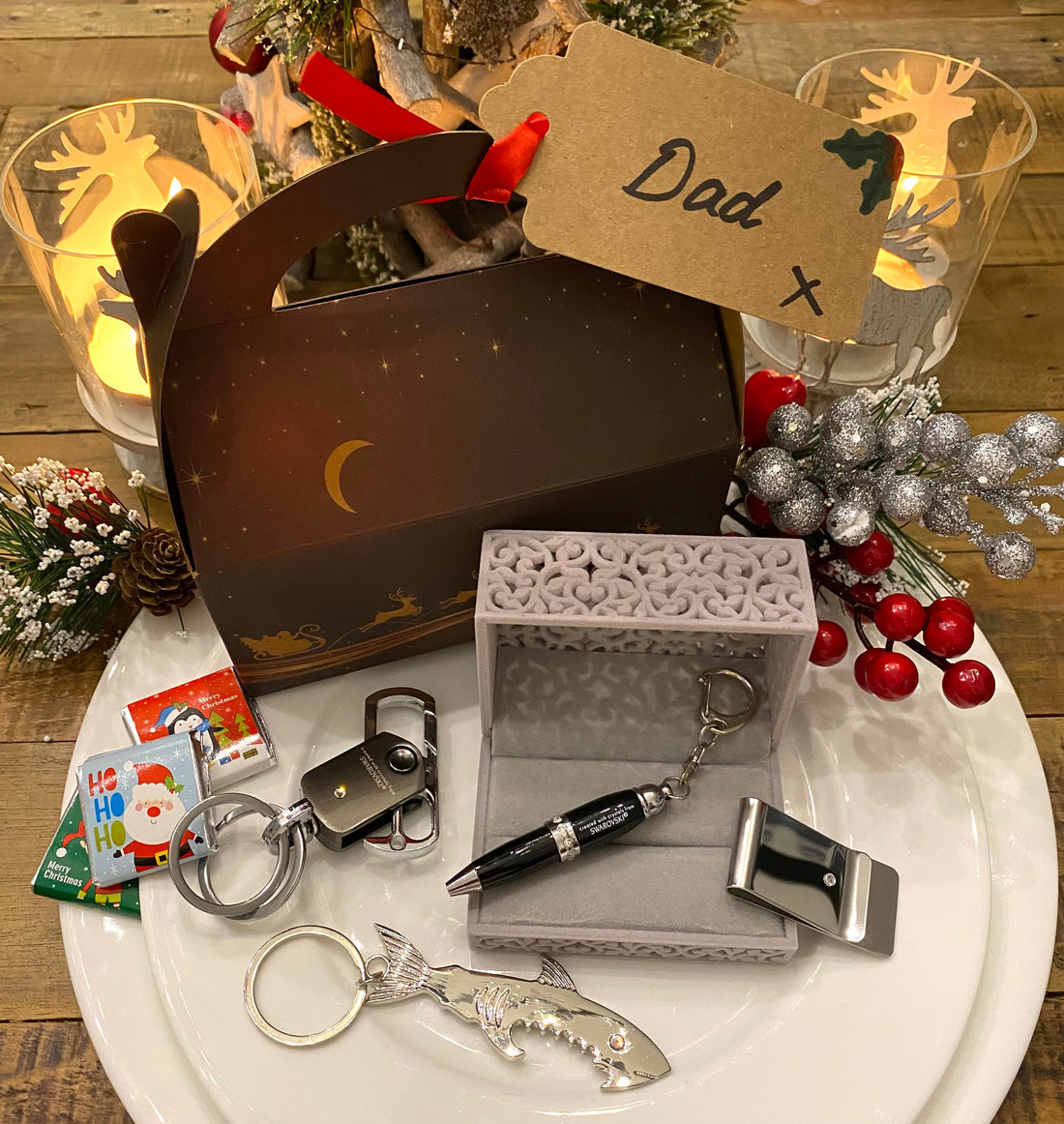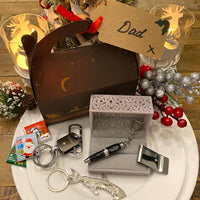 Christmas Box Kit with Gifts & Packaging Male or Female
These gift boxes are such a great idea for your guests at the table or a special surprise before or over Christmas. We supply you with the 4 gifts, reindeer print box, tissue paper, tag, ribbon and chocolates for you to be able to create an amazing gift box.
The production of each piece of jewelry generally takes 2-4 business days.
Once your order goes into production, that is when your shipping label is printed. Your order stays with your shipping label throughout the whole process, as your order details are printed on the shipping label. 
Once production and quality check is complete, that is when your order gets shipped out. What gets printed on the shipping label is what YOU entered for the customization of your order - which is presented on your order confirmation page.
We do not have the ability to change orders. We allow cancellations or changes up to 1 hour after you order, beyond that is a case by case basis.
See Shipping Policy